St. Louis Cardinals third baseman Nolan Arenado keeps adding to his trophy case.
In the offseason, Arenado, 30, was awarded the NL Platinum Glove as well as another Gold Glove. The award is given to the top overall defensive player in the league. It was his fifth consecutive year capturing the hardware. Last year was his first season as a Cardinal.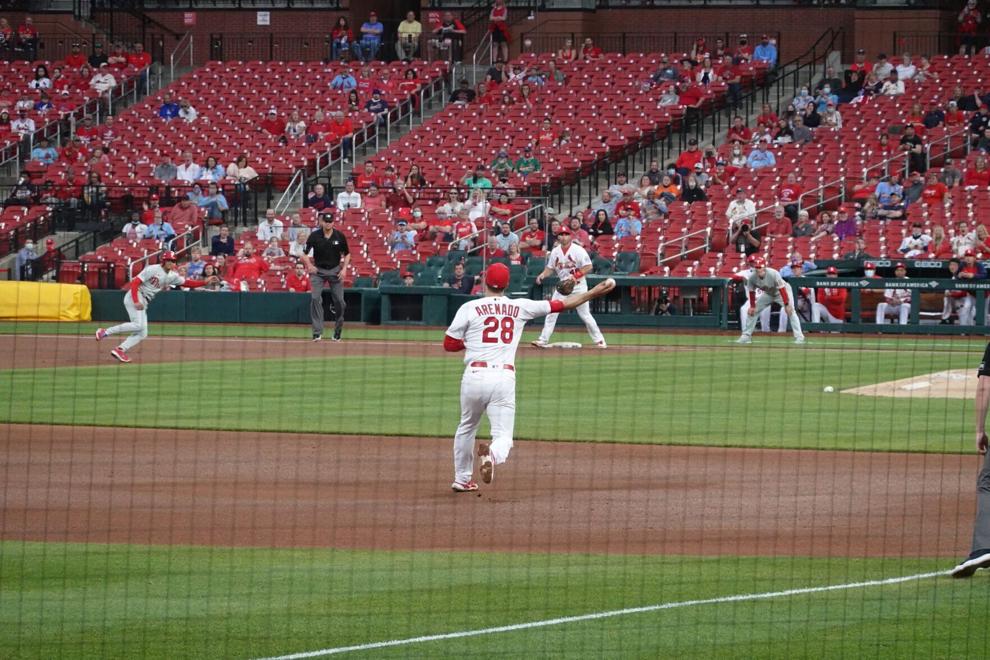 It should be no surprise that Arenado's Cardinals – who set a single-season record with five Gold Glove winners in 2021 – were recognized with the overall National League Team Defensive Award after leading the major leagues in defensive runs saved and using their fielding acumen to soar into an unlikely postseason berth.
Through the roller coaster 2021 season, the Cardinals entrusted their defense as their most steadying force. As it turned out, their defense was historically unrivaled.
The Cardinals are the first team in history to have five Gold Glove winners from a single squad.
Since the Platinum Glove was first awarded, in 2011, it's been won by an NL player not named Nolan Arenado or Yadier Molina only twice.
Arenado was central to the Cardinals' defensive steadiness last season. His aggressiveness at the hot corner allowed the rest of his infield to shade more conservatively toward their respective positions, knowing that he would swallow up almost anything hit to the left side.
Arenado worked past some early season hiccups to finish tied for fourth among qualified third baseman in the major leagues with defensive runs saved (six), and 11th among all infielders and tied for third among third basemen in outs above average (10).
Arenado joined the Cardinals just weeks before spring training last year in that blockbuster deal with the Colorado Rockies. By season's end, Arenado won his ninth consecutive Gold Glove, fifth consecutive Platinum Glove and enjoyed a 100-RBI season.
His Gold Glove streak is impressive. Arenado won his ninth consecutive career Gold Glove Award, having won in each of his first nine seasons since debuting in 2013. He is the first MLB player to win nine consecutive Gold Glove Awards since outfielders Ichiro Suzuki and Torii Hunter won their ninth straight following the 2009 season, and the second player in MLB history to win the coveted trophy in each of his first nine seasons (Suzuki, 10, 2001-2010).
Arenado is the 18th player in MLB history to win nine consecutive Gold Gloves at any position, the third to do so as a third baseman (joining Hall of Famers Brooks Robinson-16 and Mike Schmidt-9), and the first infielder to win at least nine consecutive since Omar Vizquel from 1993-2001. He is the 10th infielder (23rd player) in MLB history to win at least nine career Gold Gloves and surpasses Cardinals Hall of Famer Scott Rolen for third-most all time among MLB third baseman. Arenado joins Rolen (2002-04, 2006), Terry Pendleton (1987, 1989), Ken Reitz (1975) and Ken Boyer (1958-61, 1963) as third basemen to win a Gold Glove with St. Louis.
The Cardinals have had 96 Gold Glove selections since the award originated in 1957 – the most among all Major League teams. It is the 31st time the Cardinals have had multiple Gold Glove winners in the same season and the fourth time the franchise has had at least four winners in one year (1963, 2002, 2003, 2021).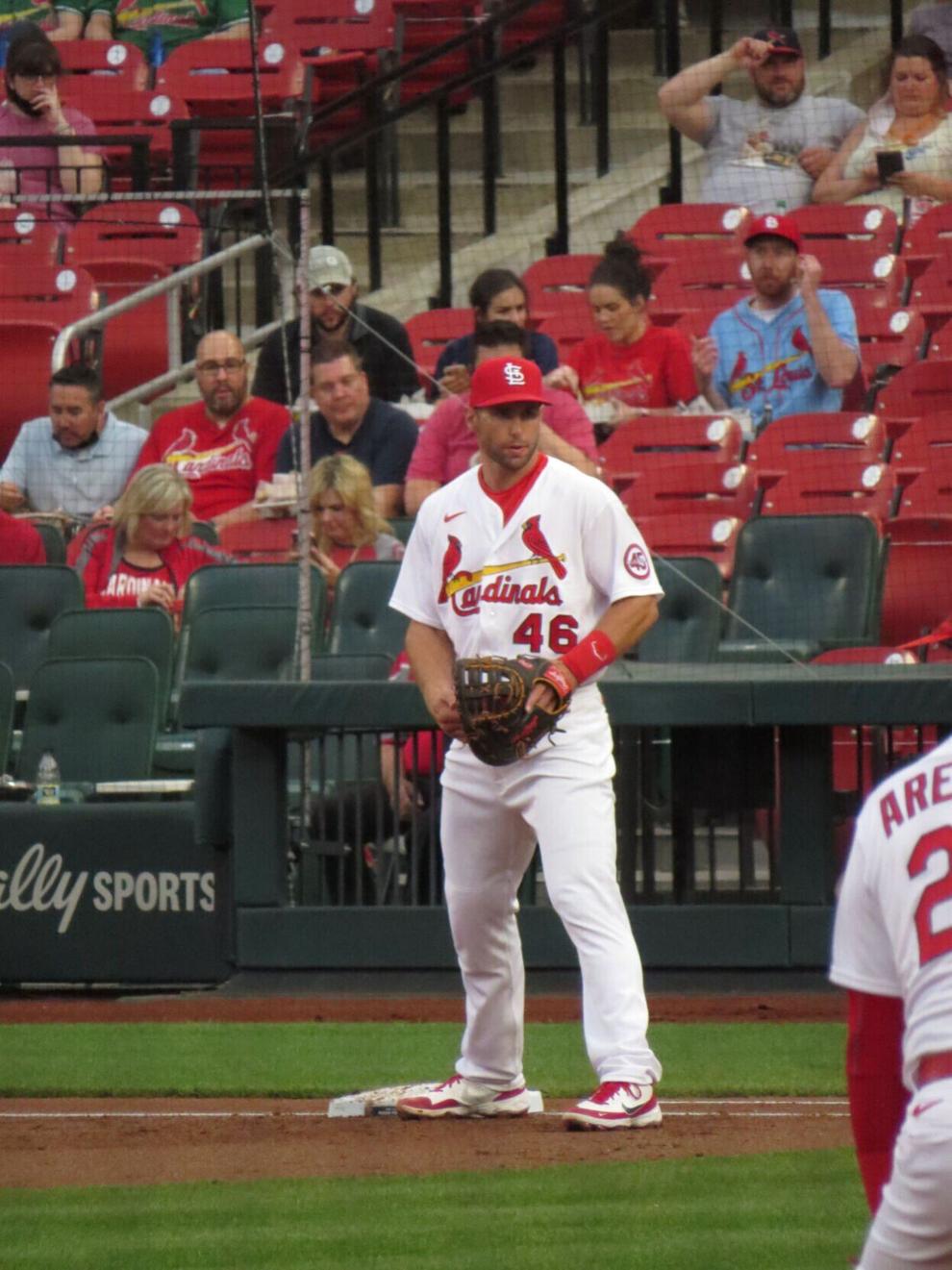 Other St. Louis Gold Glove winners for defensive excellence from 2021 were first baseman Paul Goldschmidt, second baseman Tommy Edman, left fielder Tyler O'Neill and center fielder Harrison Bader.
It is the first instance any MLB team has had five individual award winners in a single season and the most by any team since the Cardinals and Seattle Mariners had four each in 2003.
Goldschmidt, 34, won his fourth career Gold Glove Award and first since 2017 with Arizona. He led all MLB first basemen with 10 defensive runs saved. His two errors (1,313 innings) were the fewest among all first basemen with at least 920 innings played. Goldschmidt is now tied for the most Gold Gloves among active first basemen with Anthony Rizzo and Eric Hosmer. He is the first Cardinals first baseman to earn the award since Albert Pujols in 2010.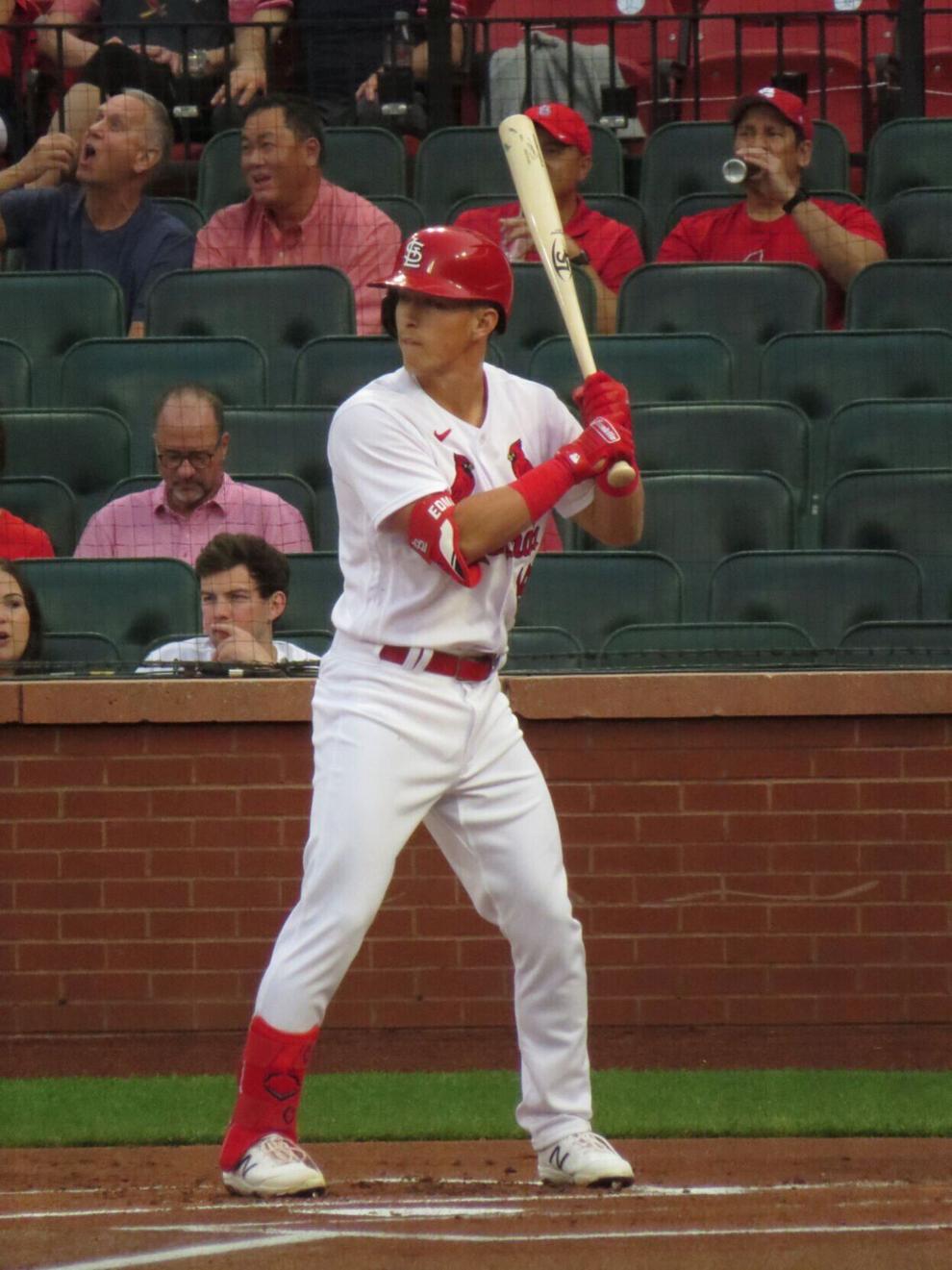 O'Neill, 26, won his second consecutive Gold Glove Award after winning his first in 2020. For the second straight year, O'Neill led all MLB left fielders in defensive runs saved (12). His seven outfield assists ranked tied for first among National League left fielders. O'Neill is the first Cardinals outfielder to win consecutive Gold Glove Awards since Jim Edmonds took home six straight from 2000-05.
Edman, 26, won his first career Gold Glove Award playing primarily at second base (115 starts) while also starting 35 games in the outfield. He led all MLB second basemen with 13 outs above average and ranked tied for second among NL second basemen in defensive runs saved (6). His five errors were tied for the fewest among all second basemen with at least 1,000 innings played. Edman joins Kolten Wong (2019-20) and Fernando Viña (2001-02) as the only second basemen to win the award in franchise history. The Cardinals have won three straight Gold Glove Awards at second base, with Kolten Wong taking home the honor the previous two seasons.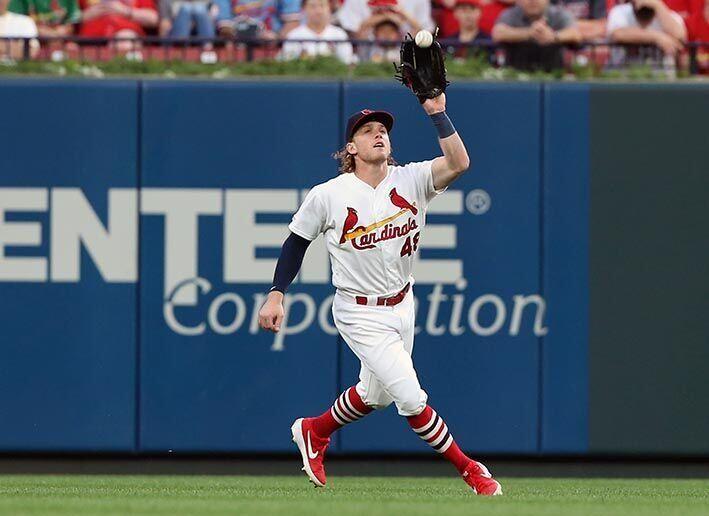 Bader, 27, won his first career Gold Glove after being named a finalist for the award in 2019. Bader led all NL outfielders with 15 defensive runs saved and 14 outs above average. His 11 "four and five star catches," defined as catches with probabilities of less than 50 percent of being made, ranked fourth among all MLB outfielders. Bader is the first Cardinals center fielder to win a Gold Glove since Jim Edmonds in 2005 and joins Curt Flood (1963-69), Willie McGee (1983, 1985-86), Jason Heyward (2015) and O'Neill (2020-21) as Cardinals outfielders to win a Gold Glove. This marks the first time in franchise history that two Cardinals outfielders have won Gold Gloves in the same season.