One of the oldest adages in sports is "defense wins championships," and now the St. Louis Blues have locked up their top defenseman in Colton Parayko.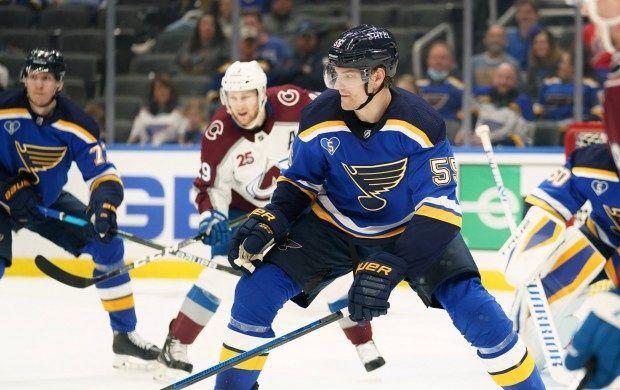 The Blues signed Parayko, 28, to an eight-year contract extension worth $52 million this summer. He would have been eligible for unrestricted free agency after this season without a new deal. 
Parayko is a key to the Blues making a deep run in the postseason.
"I can't wait to wear the Blue Note for another nine years," Parayko said in a video conference. "St. Louis has been my home now for six seasons, and this is where I want to be. Winning here in 2019 was special, and I want the chance to stay here and do that again."
The 6-foot-6, 230-pound Parayko has spent his entire career with the Blues. Parayko was originally drafted by the Blues in the third round, 86th overall, of the 2012 NHL Entry Draft. Parayko has been an outstanding player for most of the past six years and played a key role in the team's 2019 Stanley Cup championship run.
Since entering the NHL, Parayko is one of 10 defensemen with at least 170 points and a plus-50 rating.
In his six seasons, he's appeared in 418 games, scoring 41 goals and 171 points. That prior production was enough to earn him the "A" on his chest as one of the team's alternate captains last year.
"It's a great place to play," Parayko said. "When you're on a team that's been winning (and) obviously want to continue to win, it's fun, it's exciting. I think it makes coming to the rink that much better."
The Blues have been regarded for years as one of the best defensive teams in the NHL. It was one huge reason the franchise won the 2019 Stanley Cup. 
But that changed. 
A year ago they lost longtime standout Alex Pietrangelo in free agency to the Vegas Golden Knights. The Blues dropped to the bottom half of the league in most major defensive categories, from goals against, shots against, chances against, expected goals against and penalty killing. Then, the bottom fell out on them in the first-round series against Colorado, where they were never really competitive.
The previous year the Blues were upset by the Vancouver Canucks in the bubble in 2020, losing in six games to a team that was a heavy underdog. Then came this past season when the Blues were just fair in the regular season before losing a decisive four-game sweep at the hands of the Colorado Avalanche.
"We've always been good defensively and we've taken pride in playing good defense and at the same time, from playing good defense, we scored and were a productive team," coach Craig Berube said. "You look at last year (2019-20), our scoring was up and was really good and our defensive play was good. We could do both and we were good at it, but we lost that identity this year because neither one was good. We didn't score enough goals and we didn't defend well enough this year."
Parayko was injured last year and took a step backward in his play. He was also limited to just 32 games. He continues to deal with a lingering back issue but says he is "ready to tackle the season." Fortunately, he did not require surgery.
"I don't really know about surgeries. Luckily no need for that, we didn't even have to get that far," Parayko said. "I honestly feel just as good as I feel coming into any other season. To be honest, I would say, 'Yes, it feels as good as it has and I'm ready to tackle this season with all the games.' It's doing really good." 
He added that it was "nice to have a little time off, a little bit of treatment for it" but now he's excited. 
"I'm looking forward to getting this year going … I'm ready to rock and roll," Parayko said.
Berube is optimistic about a rebound for Parayko.
"He's one of the players that can control the game in my opinion with his size and strength and skating ability," Berube said. "That's something that I think going forward, we've got to be talking to him about that a lot and how significant it can be for the team and for him. He wore the 'A' this year as part of the leadership group, I think he did a good job."
This summer the Blues defense took a big hit. The Seattle Kraken selected 24-year-old Vince Dunn in the 2021 NHL Expansion Draft on July 21. Dunn scored 20 points (six goals, 14 assists) and averaged 19:15 in ice time in 43 games last season.
Losing Pietrangelo and Dunn left some big holes on the blue line.
Justin Faulk, who was signed two years ago, has been solid on defense. The Blues acquired Faulk from the Carolina Hurricanes for Joel Edmundson, Dominik Bokk, and a 2021 seventh-round pick (No. 209, Nikita Guslistov).
Torey Krug was added last year to replace Pietrangelo. With the signing of Parayko, the Blues' top blueliners now are set in stone for several years, as both Faulk and Krug signed through the 2026-27 season.
The Blues will be counting heavily on Parayko, Krug and Faulk to bounce back this season. A big year and a return to form from Parayko would go a long way toward the St. Louis defense improving.
Doug Armstrong, the St. Louis general manager, is happy with his set of top defensemen.
"We drafted and developed Colton and now having him under contract for the next nine seasons is great for our organization," Armstrong said. "Having Colton, Torey Krug and Justin Faulk under contract long term gives us a strong and reliable defensive core for the foreseeable future."
Parayko said he thinks and hopes his career is still young.
"I'm looking forward to obviously continuing my career playing a long time," he said. "It's on me now to make sure that I just continue to come to the rink each day, prepare myself properly and make sure I can play a long time."
With the defense looking set, St. Louis will need goaltender Jordan Binnington to produce this year. The Blues believe in Binnington. They signed him to a six-year, $36 million contract that begins this season. Binnington was outstanding in his rookie season and helped the team bring home the Stanley Cup. However, he has been somewhat inconsistent in the last two seasons. He did not play particularly well in the last two playoffs, although he shouldn't shoulder the entire blame for those losses.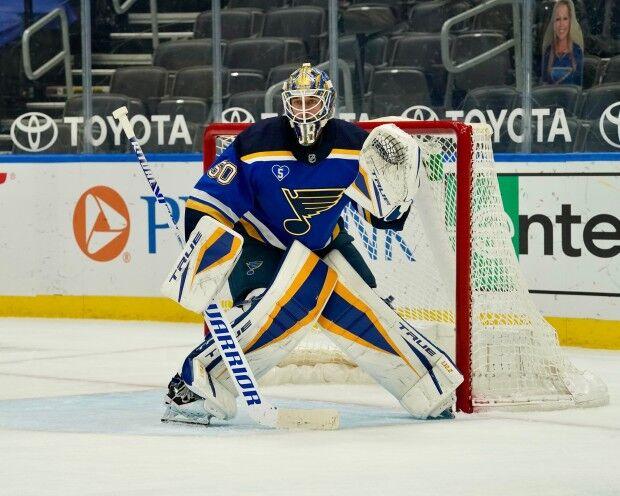 Training camp and the march to the Stanley Cup begins Sept. 22. The Cup is the goal, Berube said.
"Well, we've got to make sure that we're pushing our players for it and we're working on it," Berube said. "That's a big part of our identity. Going forward, we've got to demand it out of our players."