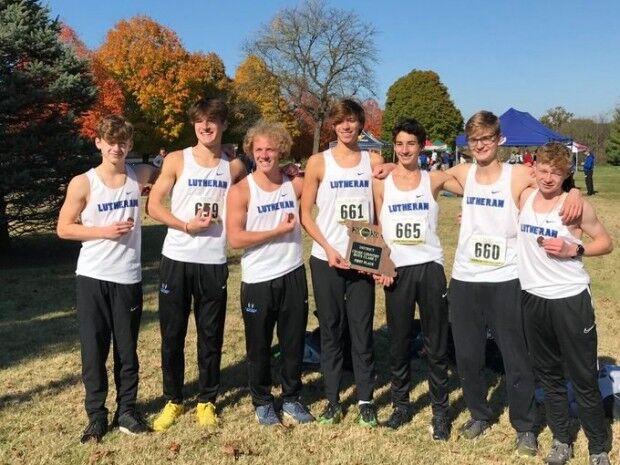 Lutheran High's Cougars recently captured second place in 46th MSHSAA Cross Country Championships on Nov. 5 at the Gans Creek Cross Country Course in Columbia, Missouri. The 2020 boys cross country team set a new standard for the school, finishing as runner-up to the two-time defending Class 2 state champions from Fatima High, located in Westphalia, Missouri. Fatima High ended up edging the Cougars 98-109.
Of the 162 competitors, two Lutheran High runners also claimed all-state honors. Caleb Lind finished in fifth place and Travis Fruend finished in 21st place. The total team effort was driven by Brody Hudson, Sam Masa, Aiden Kearns, Charlie Masa and Noah McMullen.
The previous Lutheran High record was set when the team took eighth place in 2011, and then when they finished ninth overall in 2019.