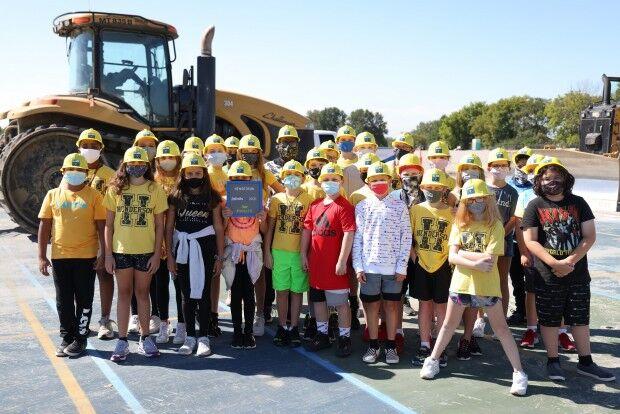 As part of S. M. Wilson & Co. Construction Managers' SKILLED program, fourth and fifth graders from Henderson Elementary recently visited the construction site of their future high school, Francis Howell North High.
Students learned about the construction process and had a chance to see the blueprints and 3D drone footage of the new building. 
Construction on the new high school began in June of 2021. The city of St. Peters previously approved site plans for the school back in March. A traffic study at the campus was conducted to help ensure traffic runs smoothly both during construction and after the new high school opens. The creation of the school was a byproduct of the voter approval of Proposition S, which was passed by voters in June 2020.
The new high school is currently slated to open in the fall of 2023.