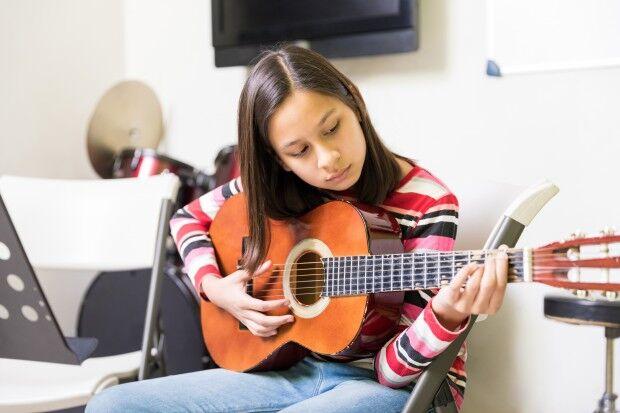 Robotics, dance, sports, chess, math team, book club … the opportunities for extracurricular activities are as unique as kids themselves. 
When chosen carefully, the right activity can help students grow even while serving as an entertaining break from the daily grind. Not only do extracurricular activities allow students to explore interests, they also offer the opportunity to make lifelong friends with common interests and they just might spur interests that lead to adult careers. For older students, extracurricular activities also provide fodder for college applications and resumes. 
Here are a few ideas to explore. 
Academics
Academic clubs may be the perfect fit for those with a passion for math or foreign languages, science or language arts, robotics or chess. Clubs with academic roots help students bolster their skills outside the classroom environment, including valuable communication and social skills.
For those with a competitive spirit, intellectual games, such as chess, provide a workout for the brain, including analytical skills and memory, while also improving creativity. Chess is inexpensive to start, with free lessons available at libraries and schools. A directory of clubs can be found at uschess.org.
While the thrill of competition certainly plays a role in robotics, so does engineering, mechanics, critical thinking and coding. 
Music
Some students prefer to march to the beat of their own drum, literally.
From music lessons to quartets to marching bands, learning to read music and play an instrument is a fun way to strengthen math skills, social interaction and creative expression. Yes, we said "math." Counting, rhythm, scales, intervals, patterns, symbols, harmonies, time signatures, overtones, tone, pitch – all are both musical and mathematical. 
Arts
From brightly-lit stages to blank canvases, some students have an affinity for extracurricular activities focusing on the fine arts.
While art is a standard component of every school curriculum, extracurricular activities offer the chance to delve deeper and explore niche options.
Older students may want to take up activities like painting, photography or sculpture. In studio settings, otherwise expensive assets like easels, dark rooms and kilns may be available for student use with professional supervision.
Not all art involves paintbrushes and canvases. Dance classes can teach children lessons like temperance and self-discipline while also promoting muscle memory and coordination.
Sports
If sports is your child's thing, there is a whole spectrum of athletic activities available through schools or club teams, even for kids who aren't into soccer, softball, baseball, basketball, football and the like. 
According to scholastic.com, golf is growing in popularity with kids, with some starting lessons at around 6 years old.
Sports like archery and fencing also have seen a boost in popularity thanks to tween-friendly films like "The Hunger Games" or "Pirates of the Caribbean." Both can help kids and teens develop dexterity, tactical foresight, muscle endurance and concentration. 
Botton line: Don't be afraid to let kids explore sports that are outside the box.
How much is too much?
While it's good to try a variety of activities and hobbies before settling into a specific one, it's also possible for kids and teens to burn out or suffer from "activity exhaustion."
If the parent is feeling over-scheduled, chances are the child feels the same way. Having days off and time to relax between activities is critical for the whole family. 
The experts at kidshealth.org advise that if kids display signs of stress through crying or breakdowns, parents should listen to their child's concerns, put a label on the source and make adjustments to limit further stress in the future. After all, extracurricular activities should be fun.