Francis Howell graduate awarded SITE scholarship
Cheyenne Burt, a graduate of Francis Howell High, has been awarded a $2,500 scholarship from the SITE (Serving Industry Through Excellence) Advancement Foundation to help further her studies in biological sciences at Lindenwood University this fall.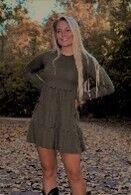 Sponsored by Karrenbrock Construction, Inc., Cheyenne is one of six students from the St. Louis area to receive the scholarships, made possible through voluntary contributions from SITE member companies and from the SITE Advancement Foundation. High school graduates and college students who have a parent employed by one of the 230 SITE member companies are eligible for these scholarships based on each student's academic achievements, involvement in the community and financial need.
"With the cost of college and technical school education rising rapidly, a $2,500 scholarship can make a big impact on an aspiring student's ability to pursue their educational and career goals," said Jeremy Bennett, executive director of the SITE Improvement Association. "We are pleased to be able to support Cheyenne and wish her well in her studies." 
St. Louis High School Musical Theatre Awards
The winners of the fifth annual St. Louis High School Musical Theatre Awards presented by Carol B. Loeb were announced on May 22 at the Fabulous Fox Theatre. This year the program awarded the first Carol B. Loeb Enhancement Award that provides a $5,000 investment in the technical production elements of outstanding programs to enhance future productions. It was awarded to Bishop DuBourg High and Francis Howell North.
The finalists were as follows: Outstanding Lead Actress: Ava Berutti, Westminster Christian Academy; Outstanding Lead Actor: Adriano Robins, Marquette; Outstanding Musical - Level 1 Budget: Westminster Christian Academy; Outstanding Musical - Level 2 Budget: CBCl, Villa Duchesne and Oak Hill; Outstanding Supporting Actress: Trenay Caruthers, CBC; Outstanding Supporting Actor: Jacob Moore, St. Dominic; Outstanding Musical Direction: Laura Swearingen, Lindbergh; Outstanding Ensemble: Cor Jesu Academy; Outstanding Choreography: Lauren Ott, Cor Jesu Academy; Outstanding Technical Execution: CBC; Outstanding Direction: Julie Lanier, Incarnate Word Academy; Outstanding Scenic Design & Execution: Belleville East; Outstanding Costume Design & Execution: Cor Jesu Academy; and Outstanding Orchestra: Belleville East. 
Also given out were Special Recognition Awards and WOW! Performance Awards for outstanding work in support of the production. Those award recipients were: The Extra Mile award: Edwardsville High, Hazelwood West and St. Louis Priory; The Spirit of Theatre award: Lafayette High and St. Dominic High.
WOW! Moments are awarded for an outstanding performance in a role not eligible for a nomination. Those recipients were: The Men's Ensemble, Chaminade College Preparatory School; Mimi Lavigne and JT Gerdes, CBC; and Quinna McCarty, Principia.
Two graduates see double diplomas
Mya Walker and Briana Graphenreed, seniors at Francis Howell North, are the first two students in the Early College Program to graduate from both college and high school in the same year.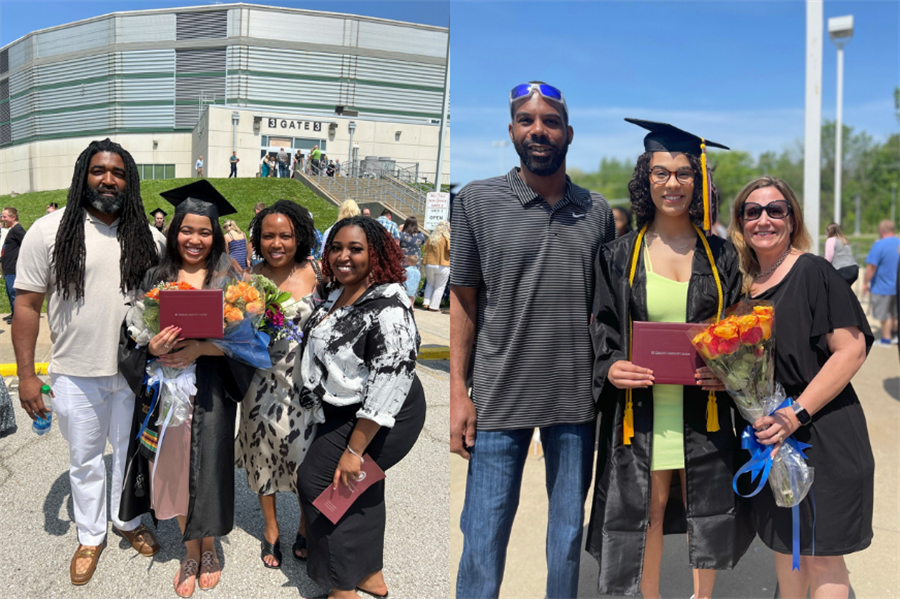 Partnering with St. Charles Community College, Francis Howell students in grades 11 and 12 can take classes on campus to earn a full associate's degree before graduation or up to 42 transferable credit hours.
Walker and Graphenreed earned their associate's degrees on May 14. Exactly three weeks later, on June 4, they graduated with their North High peers at the Family Arena.
Walker plans to attend Howard University as a freshman sociology major. She will start the year taking upper-level classes, and could obtain a bachelor's degree in less than three years.
Of the Early College Program, Walker said: "It's helped me mature as a person and become more self-driven and self-motivated. I have become much more independent and I am truly prepared for college in a way that I do not think I would have been without this opportunity. I highly encourage other students to do it."
Graphenreed will attend Texas Southern University in the fall. She plans to finish her bachelor's degree in finance in 2 ½ years.
"I couldn't be more proud of myself," Graphenreed said. "This is hands down the best thing I've ever accomplished. Never doubt yourself because you can do it."
Both graduates hope to inspire and encourage other young people to join the Early College Program.
Francis Howell Teachers receive 'Fund My Classroom' grants
Two Fairmount Elementary teachers were awarded grants through Western Governors University (WGU) Missouri's "Fund My Classroom" initiative.
Fourth-grade teacher Nichole Boul received a $110 grant that will be used to add a variety of STEM-based learning activities to her classroom, such as building kits, magnetic drawing boards and other STEM-based games. The activities will be available to all fourth-grade students.
Caitlin Slinker, a first-grade teacher, received a $1,000 grant that will allow her to add a variety of games and hands-on learning activities to her classroom, providing her students with more opportunities for collaboration and interaction with peers.
A fully-online university, WGU issued a call in March for K-12 teachers across the state to nominate proposed classroom projects for its "Fund My Classroom" initiative. Nearly 200 nominations were received statewide.
Youth Orchestra celebrates 25 years
The St. Charles County Youth Orchestra celebrated its 25th anniversary with a gala event in April. 
Beginning with just 30 students in a strings-only program, the orchestra has expanded to over 100 students performing in three ensembles: Primo Strings, Cadenza, and Symphony Orchestra. The ensembles are led by conductors Wm. Shane Williams, Daniel Mieloch and Kyla Herbert. Recent accomplishments include the symphony orchestra being chosen to perform at the Missouri Music Educators Association for the third time. The orchestra serves young musicians of all ages and skill levels throughout St. Charles and surrounding counties.
Auditions for the 2022/2023 season will be held Aug. 26-28. For more information, visit sccyo.org or email sccyomusic@gmail.com.