Mercy announces new leading-edge cancer screening
Mercy recently announced its offering of a leading-edge blood test which can detect early signals of more than 50 types of cancer. The tests are provided in partnership with GRAIL, LLC, a healthcare company whose mission is to find potentially life-threatening cancers early, when they can be cured. 
The multi-cancer early detection (MCED) test is recommended for adults with an elevated risk for cancer, which includes those age 50 and older. Mercy is among the early U.S. health systems to offer this advanced screening.
"Recommended cancer screenings in the U.S. currently cover only five types of cancer – breast, cervical, colon, lung and prostate – and can screen just one at a time," said Dr. Jay Carlson, clinical chair of Mercy Research, gynecologic oncologist and head of Mercy's cancer specialty council. "This innovative test has shown the ability to screen for hard-to-detect, aggressive and often deadly types of cancer like pancreatic, ovarian and esophageal, which oftentimes have no warning signs and are caught too late."
The blood test, called Galleri, is intended to complement cancer screenings currently recommended under U.S. guidelines. It looks for a shared signal present in the bloodstream that has been associated with many cancers. Clinical research found that the Galleri test was able to reliably detect a signal for more than 50 cancer types, over 45 of which have no routine screening tests available today.
"We believe new approaches, including multi-cancer early detection tests, are the new front in the war on cancer and one of our best chances to bend the cancer mortality curve. We're excited to work with Mercy to offer Galleri to their patients," said Bob Ragusa, chief executive officer of GRAIL. 
The Galleri test is available by prescription only, and must be ordered and approved either by Mercy care providers or online through mercy.net. Patients must pay out-of-pocket for the test, which is not currently covered by insurance, although patients may be able to use their flexible spending or health savings accounts to cover the cost.
Anyone interested in the test may visit mercy.net/EarlyCancerDetection to fill out a form, and, if eligible, will be contacted by a Mercy care navigator to learn more about the ordering and testing process.
Updated aspirin guidance 
For decades, doctors recommended a daily baby aspirin for their patients over age 50 to help prevent a first heart attack or stroke. In recent years, though, evidence against aspirin's effectiveness compared to cholesterol-lowering statin drugs – and for an increased risk of harm due to internal bleeding – has been accumulating.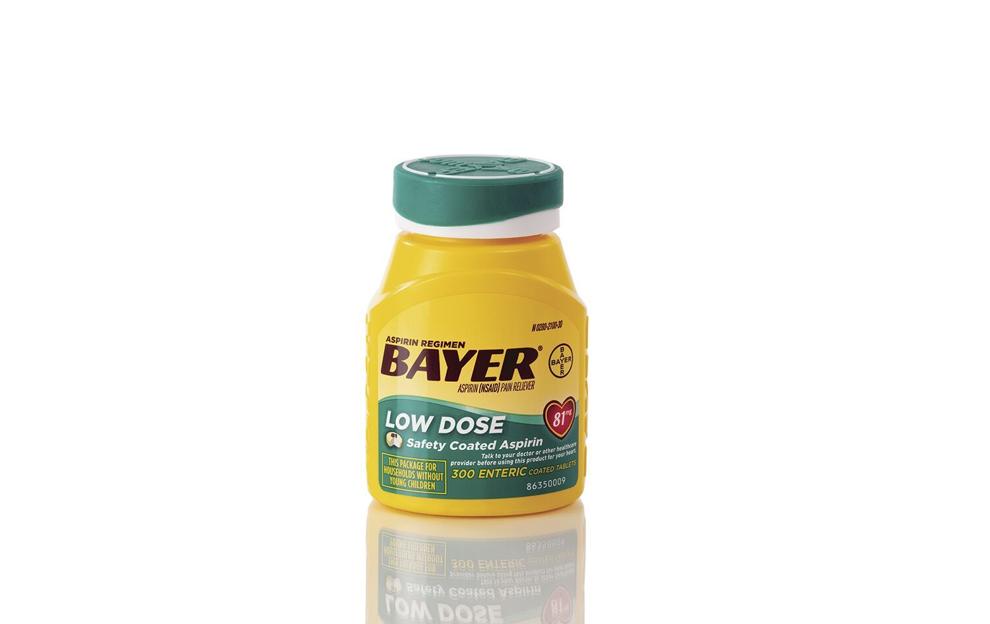 New guidance issued in late April by the U.S. Preventive Services Task Force (USPSTF), an independent panel of doctors, further clarifies current medical research findings. The USPSTF now advises against daily low-dose aspirin for people over 60, saying it has "no net benefit" in preventing heart attacks or strokes and also creates a significant bleeding risk.
For adults between 40 and 59, a daily aspirin also has no benefit for healthy people who are at no added risk of cardiovascular events, according to the USPSTF. For those at a 10% or higher risk of having a heart attack or stroke over the next decade, a daily aspirin may have a "small net benefit," and the decision whether or not to take it should be an individual one made with input from their doctors, the task force stated.
The new guidelines do not change for people who have already had a heart attack, stroke or other major cardiovascular issue. The recommendation for using aspirin to protect them from a second event remains strong up until age 75, when the bleeding risk from aspirin often exceeds its protective benefits.
Living better … not just longer
It remains true that women generally outlive men – about five years longer on average, according to the Centers for Disease Control and Prevention. But at the same time, women's rates of chronic, debilitating illnesses such as autoimmune diseases, macular degeneration and dementia are far higher than men's during these additional years.
Scientists from the University of Georgia recently suggested that women can reduce their odds of getting these illnesses by taking one step: building their bodies' defenses through nutrition. Specifically, the UGA analysis pointed to bright-colored fruits and vegetables including bell peppers, carrots, kale, oranges, spinach, tomatoes, watermelon and yams as having the potential to help women live both longer and better.
"The idea is that men get a lot of the diseases that tend to kill you, but women get those diseases less often or later so they perseverate, but with illnesses that are debilitating," said Billy R. Hammond, a UGA professor and co-author of the study. "For example, of all of the existing cases of macular degeneration and dementia in the world, two-thirds are women … these diseases that women suffer for years are the very ones most amenable to prevention through lifestyle."
The study detailed several degenerative conditions that women experience much more often than men, concluding that women need more of the vitamins and minerals these foods provide as they get older – significantly more than current nutritional guidelines call for. 
"Men and women eat about the same amount of these carotenoids, but the requirements for women are much higher," said Hammond. "…Recommendations need to be changed so that women are aware that they have these vulnerabilities that they have to proactively address, so they don't have these problems later in life."
Another argument for flu shots
If you find yourself wondering whether it's worth your time and effort to get a flu shot every year, take note: a new study from UTHealth Houston has found that those over age 65 who received an influenza vaccine were 40% less likely to develop Alzheimer's disease during a four-year observation period compared to people who skipped the shot. 
While the protective effect existed for people who got at least one flu vaccine over that time, it was strongest among those who consistently got one every year.
The study included the largest sample populations included to date in a study like this one – more than 900,000 older adults who got vaccinated, and an equal number who did not. Its results clearly suggest that the flu vaccine protects against Alzheimer's disease, say the study's authors… but the reasons why are as yet unclear. 
Their study adds to previous research pointing to similar protective effects provided by other vaccines, as well, including those for tetanus, polio and herpes, said senior author Paul E. Schulz, M.D.
"Since there is evidence that several vaccines may protect from Alzheimer's disease, we are thinking that it isn't a specific effect of the flu vaccine. Instead, we believe that the immune system is complex, and some alterations may activate it in a way that makes Alzheimer's disease worse.