A large majority of seniors now say that continuing to live in their own homes while receiving the care and assistance they may require is how they want to grow old. In fact, nearly 80% of adults over 50 would choose to age in place at home, according to a recent AARP report.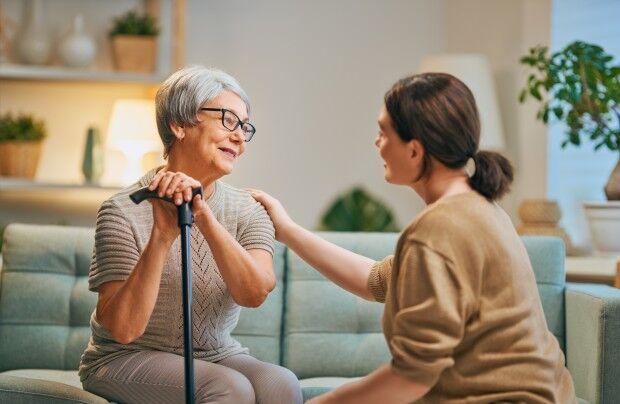 That shift toward a preference for in-home care is taking place alongside a major shift in the U.S. population. Statistics show that about 10,000 baby boomers turn 65 every day, and one in five Americans will be 65 or older by 2030.
These realities will soon lead to a major shortage of paid workers who provide home caregiving services. In fact, a national shortfall of more than 150,000 caregivers will exist in less than 10 years, and there will be more than 355,000 fewer caregivers than needed by 2040, the research found.
In order to meet this growing demand, major changes will have to be made in pay, benefits and retention efforts for these workers, it concluded. Members of the caregiving profession will also need to receive more societal recognition and acknowledgement of their role as vital healthcare workers. 
Raising wages in the caregiving industry to attract more workers is probably the most critical need highlighted in the report. Median annual earnings for home caregivers now average below $20,000 in the U.S., well below the poverty line for a family of four.
Retaining workers is another key issue. The demanding nature of the work home caregivers do, coupled with the low wages they generally receive, has created an alarmingly high turnover rate of between 40% and 60% per year in the industry. 
"While older people and their families recognize the value professional caregivers provide, caregiving is still too often considered low-status work," the report stated. "A variety of factors contribute to this lack of respect for caregiving, each of which makes it difficult to recruit and retain skilled professionals … It is time for universally accepted ideas about the caregiving workforce to correspond with the shifts in supply and demand – and the increasing need of this work within society."