A research team at Washington University's Charles F. and Joanne Knight Alzheimer Disease Research Center is the driving force behind projects to determine whether older adults' changing behavior behind the wheel could indicate Alzheimer's, perhaps even before any symptoms of the disease are evident.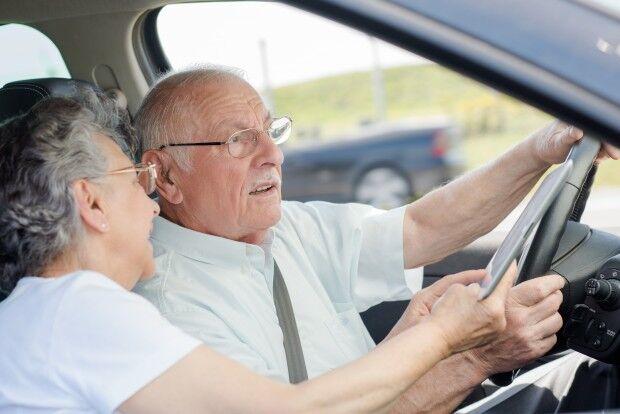 They've been using a monitoring system they designed – a chip called the Driving Real-World In-Vehicle Evaluation System (DRIVES) – to track the long-term driving habits of senior volunteers in the St. Louis area. Through pulses of data sent every 30 seconds, the chip alerts researchers to on-road occurrences such as hard braking, sudden acceleration or jerking of the vehicle, or if there is an impact.
Wash U team leaders Ganesh Babulal, Ph.D., OTD, and Catherine Roe, Ph.D., have been monitoring some drivers for five years. The data they have collected shows that the driving skills of those with Alzheimer's disease do deteriorate over time.
Their next step is to determine whether data on driving habits could be used to help identify people with Alzheimer's in its earliest stages, before cognitive symptoms have become obvious.
"Right now, early Alzheimer's disease can be identified using cerebrospinal fluid or brain scans, but most people are still diagnosed only after they show unmistakable signs of cognitive decline," Roe recently said. "If we could use driving behaviors to help us figure out who might have underlying Alzheimer's, that would be an economical, naturalistic way to identify people with mild symptoms or even presymptomatic people."
The researchers have received three grants totaling more than $10 million to study the relationship between driving skills and cognitive change. Their ultimate goal is to understand more clearly how to determine when older adults are at increased risk behind the wheel, so doctors can intervene early to either help them preserve their skills or safely adapt their driving to new limitations.
"Driving is an integral part of the American identity," said Babulal of the project's importance. "For the next three decades, there's going to be massive growth of the aging population, and driving – not autonomous vehicles or ride-sharing, but driving yourself – will continue to be the primary method of transportation."