He probably doesn't need a resume, at least not in St. Charles County. But he has one. At the top it reads: "Kevin F. Kast is a servant leader, having spent over 25 years contributing to the success of multiple hospitals and systems." That's putting it mildly. And that's an old resume. He's been serving his community a lot longer.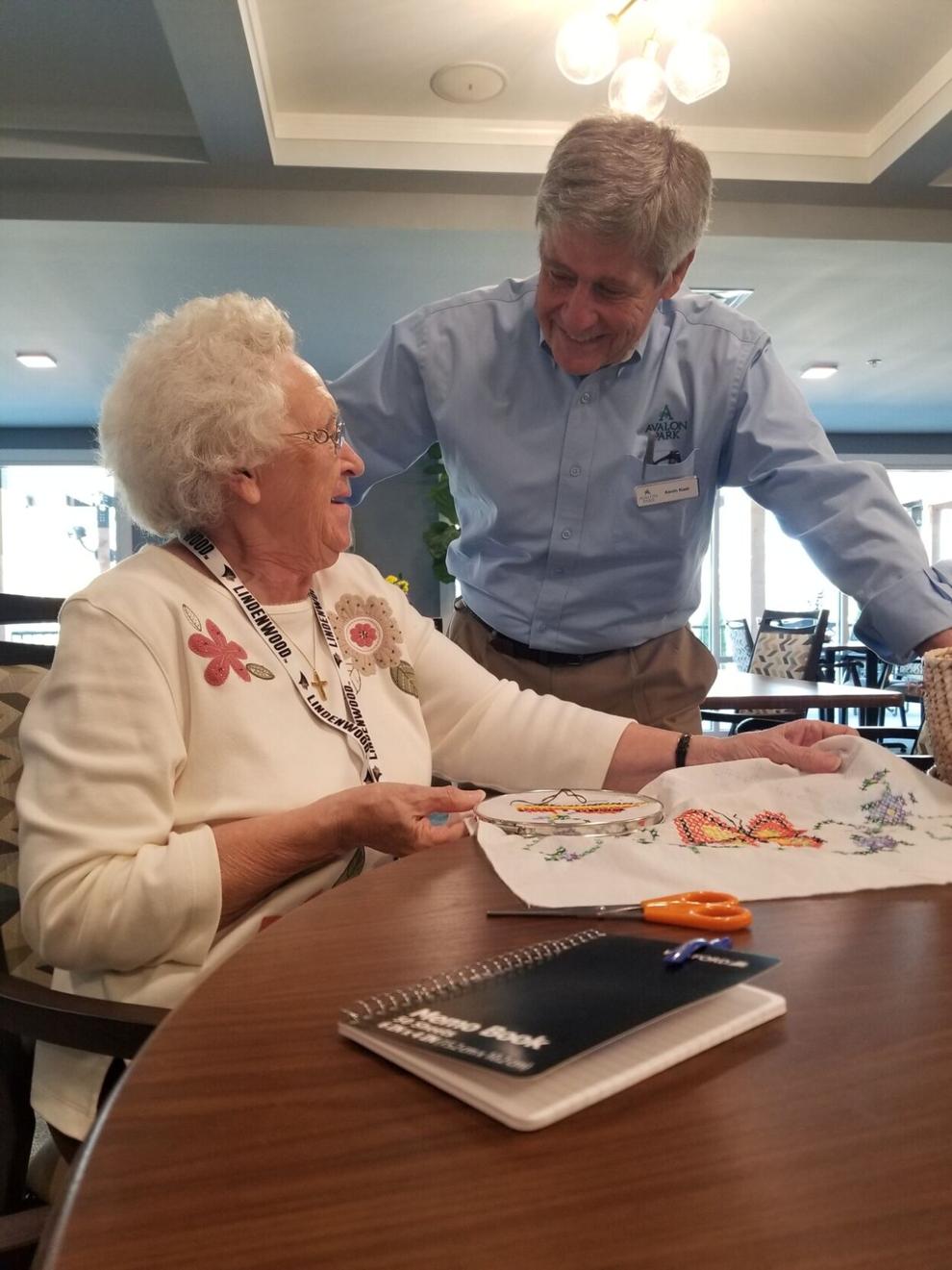 In the 90s Kast was the face of SSM St. Joseph Health Care in St. Charles County. Today, he and his company Ascent Senior Care, along with a group of about 20 local investors, have opened Avalon Park. The four-story, 124-unit independent senior living community has been dubbed an independent living "neighborhood" for active adults age 62-plus. 
As a young altar boy and even into manhood, Kast thought he would become a priest. But after Catholic grade school, high school and two years in seminary, he met his wife. He said the idea to go into health care surfaced when he was washing dishes at Menorah Medical Center, where he worked between classes to put himself through the University of Missouri - Kansas City. There, he earned a bachelor's degree in sociology and two master's degrees. 
"The president of the hospital did a tour of the hospital. He came strolling through the kitchen, and everyone was so excited, saying, 'There's the president!' I thought that was the coolest thing I had ever seen and thought, 'That's what I want to be.' To create that kind of excitement. It changed my life. I made up my mind that day that I wanted to be a hospital administrator, and I reset my course to make that happen." 
Kast admits it was kind of an ego thing at the time, but ultimately his dedication went much deeper. 
"What was really important to me was touching people's lives," he said.
That feeling has only grown over the last 50 years and is especially true with his last two projects – the Meadowlands and Avalon Park. 
"The only difference between Avalon Park and the Meadowlands is that I have significantly more ownership in Avalon Park, and in addition to developments, this time my company is also managing the project, as I wanted to make sure there was the passion and dedication I could bring to the job, and the only way to assure that was to do it," Kast explained.
In 2009, Kast developed New Covenant Health Care (NCHC), LLC, which owned and built the assisted living and residential care facility in O'Fallon known as The Meadowlands. But what developed his understanding of serving others was caring for his aging parents in the last years of their lives. The next to the youngest of five children, Kast learned firsthand what compassion and sacrifice for the aged were all about. 
"I really lost four or five years of my life," he said. "I never felt so close to God as I felt cleaning my parents' bathroom. My main purpose during that time was to ascertain what would be good for them." 
Kast's mother and father lived to be 97 and 99 until their deaths in 2012 and 2014, respectively.
"I feel I'm at a place in my life that I've been being prepared for my whole life," Kast said. "I've really learned about the practice of hands-on healthcare and social care. I've learned more about how do we touch people, and what does that touch mean. And while we can't cure everybody, we can heal everybody. It's not just about the physical."
"There's a quote from St. Francis of Assisi that reads, 'Preach the gospel at all times, and if necessary, use words.' I do think I'm doing exactly what God wants me to do," Kast said. 
Another quote that has remained with Kast since college is from Voltaire: "Men who are occupied in the restoration of health to other men, by the joint exertion of skill and humanity, are above all the great of the earth. They even partake of divinity, since to preserve and renew is almost as noble as to create."
Originally from Louisville, Kentucky, Kast grew up in the St. Louis area. After graduating college, he went on to work in food services at Baptist Medical Center (now Research Medical Center - Brookside Campus) in Kansas City, where he worked his way up to director of marketing and public service, and then to executive vice president for corporate development, planning and marketing.
Upon returning to St. Louis, Kast accepted a position as CEO of the 100-bed hospital of Sisters of St. Mary Rehabilitation Institute. Throughout the '90s, Kast served as president and CEO for SSM St. Joseph Health Center, SSM St. Joseph Hospital West, SSM Rehabilitation Institute and SSM Health Care (now SSM Health). He retired in 2005 only to miss the work he felt he had been called to do all of his life. He went back to SSM the following year to serve as president and CEO of SSM Health St. Mary's Hospital.
It seemed the various callings in his life came full circle when he chose to complete the requirements for a degree in clinical pastoral care, and serve as the overnight, on-call chaplain at Christian Hospital in 2013. 
It was after pastoring families during trauma situations at Christian, that Kast begin the process of building Ascent Senior Care. 
Kast has earned more awards than there is space here to list: Missouri Hospital Association's Visionary Award, the Archbishop May Award for Distinguished Health Care Ministry, Knight of Equestrian Order of the Holy Sepulcher (1996), Citizen of the Year - St. Peters Chamber of Commerce (1998) and many, many more. He has led seminars and classes, both undergraduate and graduate in organizational behavior, speech communication and health care leadership. He has served on the faculties of Lindenwood University, Columbia College (Missouri) and Avila College in Kansas City.
Kast said he's learned a great deal about what moves and motivates people in his professional life.
"I've learned that the things you have to have to sell a place are not the same as the things you need to care for or provide for someone. They are not the same things people use," he said. 
Kast said companies will add swimming pools, bowling alleys, theaters, computer and knitting rooms to sell senior living complexes, most of which, he said, nobody actually uses. 
"Everybody is paying for it, but not everybody is using it," Kast said.
At Avalon Park, he set out to provide amenities residents will use on a day-to-day basis. For example, he said, research has shown that residents in senior communities often eat less at breakfast and lunch, so Avalon offers its residents a healthy and fresh, but somewhat modest breakfast and lunch, yet boasts a grand dinner with servers and several courses. This alone saves residents 15% in costs, he said.
Avalon Park is located at the northeast corner of Gutermuth Road and Route 364 in Cottleville. The dog-friendly community has amenities such as bus transportation, walking trails, a fishing pond, and exercise and worship areas. It also has in-house medical care as well as table service dining with foods from its on-site chef. Its board of directors is made up of four medical doctors, including specialists in infectious disease, cardiology, geriatric, internal and family medicine, alongside mental and public health professionals and the former Missouri director of health and senior services.
As for its public spaces, Kast said, "In the end, people want to be with other people. We still thirst to be touched by others. The food is amazing here. But the nourishment is what happens at the table."