Missouri's governor and attorney general recently vocalized their intent to fight federal vaccine mandates proposed by President Joe Biden.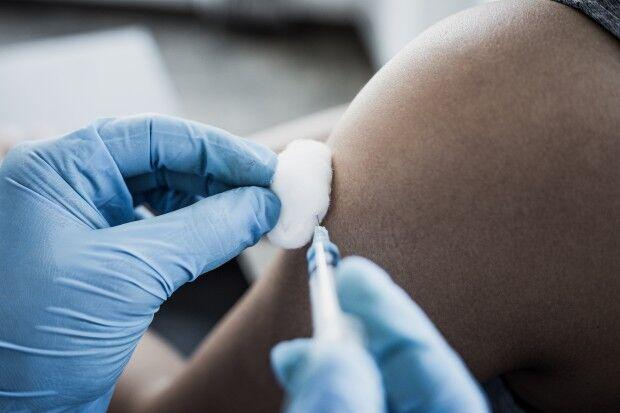 On Oct. 28, Parson officially announced the issuance of an executive order (No. 21-10) with the ultimate goal of defending Missourians' individual choice against the federal COVID-19 vaccine mandates proposed by the Biden Administration.
"When President Biden announced his initial plans to force unconstitutional vaccine mandates, we immediately began aligning state resources for legal action," Parson said in an a press statement. "While we hoped the Biden Administration would recognize these mandates as the abuse of authority that they are, they have not, and we must now use every tool we have available to fight this federal intrusion."
Last week Missouri Attorney General Eric Schmitt, a Republican running for U.S. Senate, also stated that he would file a lawsuit to stop federal COVID-19 vaccine mandates for contractors and contracted employees. Biden previously signed an executive order in September mandating federal contractors receive a COVID-19 vaccine by a Dec. 8 deadline.
These actions follow a recent announcement from the Centers for Disease Control (CDC) on Oct. 21 that CDC Director Rochelle P. Walensky officially endorsed the CDC Advisory Committee on Immunization Practices' (ACIP) recommendation for a booster shot of COVID-19 vaccines in certain populations. 
"The evidence shows that all three COVID-19 vaccines authorized in the United States are safe – as demonstrated by the over 400 million vaccine doses already given," Walensky said in an official release. "And, they are all highly effective in reducing the risk of severe disease, hospitalization, and death, even in the midst of the widely circulating Delta variant."
According to covidvaccine.mo.gov, over 6.5 million COVID-19 vaccines have been administered in Missouri. Over 3 million residents have stated that they initiated their vaccination process themselves, equating to a total of 55.2% of individuals who have initiated their vaccinations.
Parson's executive order directs the following actions:
• All agencies, boards, commissions, and other entities within the executive branch of state government are directed to cooperate fully and timely with the Attorney General of the State of Missouri in litigation on behalf of the state of Missouri against any federally imposed COVID-19 vaccine mandate or requirement.
• No agency, board, commission, or other entity within the executive branch of state government shall compel any individual to receive the COVID-19 vaccine according to federal vaccine mandates if the individual objects for religious or medical reasons.
• No agency, board, commission, or other entity within the executive branch of state government shall penalize individuals or businesses for non-compliance with federally imposed COVID-19 vaccine mandates if the individual objects for religious or medical reasons.
According to Parson, the issuance of vaccine mandates undermine and deny Missourians' their right to make personal health decisions and to speak through their elected representatives.
"More than three million Missourians are fully vaccinated," Parson said. "Nearly 70% of Missourians 18 and older and nearly 90% of Missourians 65 and older have initiated vaccination. Missouri's weekly positivity rate has decreased to 6.4% and the number of COVID-19 patients in Missouri hospitals has dramatically declined. Missourians are using common sense and our numbers have improved without federal mandates."
According to Parson, this initiative would be the first time in history that a president unilaterally mandated vaccinations of the American people. 
"Due process is a foundational principle of our democracy, and this unprecedented and dangerous action threatens our system of government and the individual freedoms we enjoy." 
Schmitt said his office has been a national leader in pushing back on federal overreach and mask mandates in an effort to stop "power hungry bureaucrats."
"This is blatant, frightening federal overreach," Schmitt wrote on social media. "My Office will file a lawsuit to halt this mandate on federal contractors by the end of the week, and stand ready, willing, and able to file suit against the employer vaccine mandate when OSHA publishes their forthcoming rule."
On Oct. 26, Schmitt also made the decision to back a lawsuit challenging Jefferson County's school quarantine rules.
Despite the executive order, Parson said that he still encourages all Missourians to get vaccinated.
"We can support vaccination without supporting mandates," Parson said. "We are issuing this order to protect our system of government and the individual rights of Missourians to make their own health care decisions."