By MIRANDA FLESCHERT
There's no denying COVID-19 has changed the restaurant industry. Many businesses are struggling to stay afloat. Others are evolving and carving new niches. All are having to make tough decisions.
Nina's Breakfast & Brunch in O'Fallon only had a year under its belt – and a tiny, if devoted, following of cinnamon roll fanatics – before the pandemic hit. Satchmo's in Chesterfield opened just eight years ago but thrived as a popular bar/restaurant serving handcrafted cocktails and featuring nightly specials. Nippon Tei in Ballwin hit the upscale sushi scene two decades ago, with sister fine dining restaurant Indo in St. Louis following suit.
Each of these restaurants is committed to preserving public health – "(It's) built into the DNA of what restaurants do, day-in and day-out," said Ben Brown, co-owner of Satchmo's – but each has differing, even conflicting, ideas about the role and responsibility of business owners and customers and what role government can and should play in an industry so vital to the community and its economy.
Customers and cooks
"Too many cooks in the kitchen," is a phrase that may soon be extinct, at least in the restaurant industry. The current battle cry from many is instead a call for "cooks in the kitchen, butts in the seats, and a little grace from customers."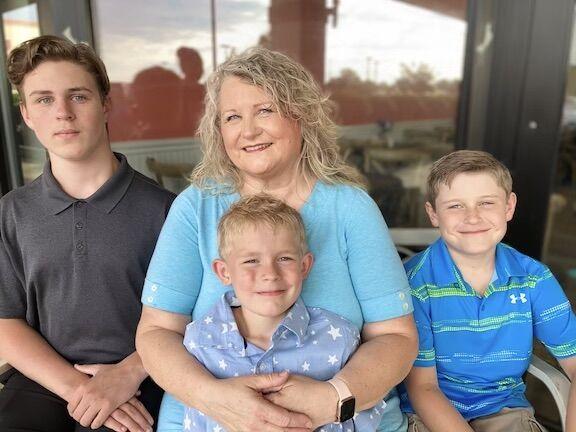 "Nobody can find a cook," said Teri Downey, owner of Nina's Breakfast & Brunch. "It's horrible." 
Downey said she even hired a server who cried with gratitude because, until then, she'd only been able to find open cook positions.
Because of a widespread staffing shortage in the restaurant industry, Downey is having to dig deep and take on roles for which she'd normally hire employees. She's coming in at 3 a.m. and working 11- or 12-hour days. She said she appreciates customers who are rooting for her success and willing to be a little more patient if service is slow.
She said she is doing the jobs of at least three people but she's unwilling to compromise on her food's quality by taking on an inexperienced cook. 
"Quite honestly, girl, I can run the backline better than anybody else, so why not do it until I find the right person? It's kind of hard to run a business from behind the stove, though. It's a quandary," Downey said.
The pandemic has presented a confluence of challenges, including the acceleration of delivery and ordering moving online.
"… I think what happened with the pandemic is that when you closed (restaurants), you probably took the already-trending, huge Instacart and DoorDash presence that would have grown for the next five to 10 years and made it happen in a year-and-a-half," Downey said. "We are not ready for that!"
She said leaders setting policy and making recommendations also are disconnected from the industry and the businesses' bottom lines.
"O'Fallon was telling us 25% capacity," Downey said. "I asked them, 'Do you understand my business model is based on 100% capacity? If I could get by with 25% capacity, I'd be a freaking millionaire.
"It's based on putting butts in the seats. All of the expenses, all of the overhead, it's based on 100% capacity. Girl, it's not there. We are operating – at best – at 40% capacity."
The newness of the business also means Nina's does not yet have a large following of regulars.
"It really hurt Nina's that we were only a year old. I barely made my mark on the land before this all hit – but we were on fire! We were going to be one of those success stories, turning a profit in a year-and-a-half. We were doing fantastic. Now, we can't even come close to hitting those numbers," Downey said. "I know for a fact that breakfast restaurants have taken the hardest hit. When you go out for breakfast … you're going out for the social experience."
Downey said she's lost the people who would lunch with their friends, the networking groups that met in the mornings, and the one-on-one networking that happened on repeat.
"I used to have one person come in three times a week with someone different each time," she said.
"The old habits aren't coming back. I think people have new habits. We will have to adapt to that, but I don't know if I will have time. I have bills to pay."
Adapting her business model, Downey said, will require more work, innovation and time she simply doesn't have.
"I know that I have a great thing, and everybody tells me to hang in there," Downey said. "But I have to tell you, I am exhausted!"
Wariness, as well as weariness, also plays a role when it comes to the staffing crisis, noted Brown.
"When you can't provide job security and hours are cut, and you have people who are very capable and smart, they leave the industry to seek opportunities elsewhere, and you can't really blame them. If we get shut down next week or next month without any notice, there's nothing I can do.
"We've always been open seven days a week, but over the summer we had to close down two days a week because we didn't have enough staff to stay open. If we have one person call in, we may have to close down for the day because we don't have enough people to cook. The cost for distributors has gone up, the cost of staff has gone up, and our sales are down because we can't stay open enough. It's a formula for disaster."
But Nick Bognar, chef/owner of Indo in St. Louis and Nippon Tei in Ballwin, which he co-runs with his mom, Ann, seems to have found a formula for success.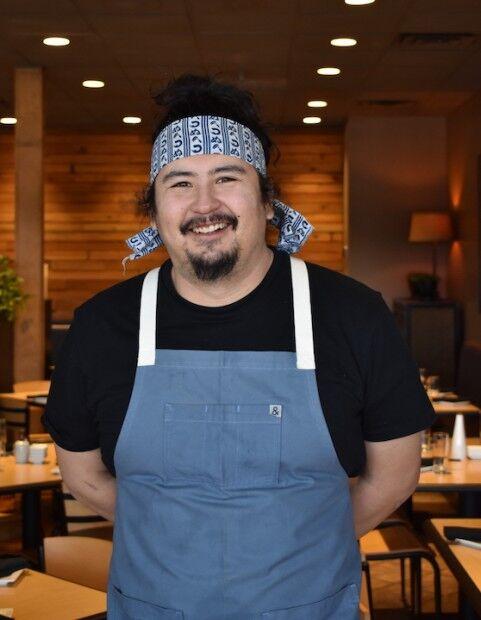 "We changed the way we pay people. We share an automatic 20% service charge with the entire restaurant, and that supplements the hourly employees' pay by a lot."
Indo and Nippon Tei implemented their pay changes during the pandemic due to slow nights and inconsistencies with tipping.
"For us, it really helps with being staffed up," Bognar said. That, in turn, keeps the customers happy and coming back. "We provide great service, we are fully staffed, you receive everything that you order in a timely manner, as you should in a fine dining setting. I think that is becoming more and more rare, because people are so short-staffed everywhere.
"Maybe we can be, kind of, the vanguard, as far as making changes towards pay. It definitely comes out of the profit of the restaurant, but at the same time, I think it's worth it."
The space to make tough decisions
When St. Louis County ordered all restaurant dining rooms shuttered during the height of the pandemic last year, Brown wasn't having it.
"I was pretty bold and blatant that I wouldn't be complying," Brown said. "My restaurant dining room was staying open."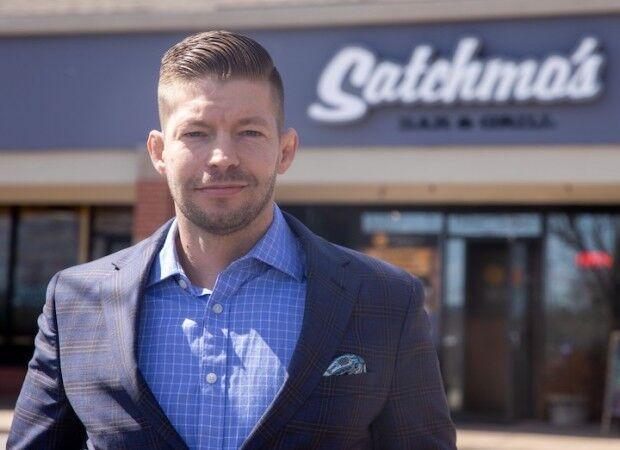 After announcing that he would keep Satchmo's doors open, Brown saw media interview requests roll in, with the KMOV team asking him to flaunt his defiance by giving an interview inside the dining room.
"It's one thing to talk about civil disobedience and blatantly disregarding the mandate," Brown said. "It's another to go on TV and say, 'Here I am, I'm not going to comply, come and get me.'"
In much the same vein, he hosted a press conference last December outside his restaurant. He stood alongside lawmakers who were putting forth legislation designed "to reign in health officials and restore some accountability to the process in which they can essentially make these unilateral laws without any input from the public." That legislation, HB271, was signed into law by Gov. Mike Parson in June.
"I guess the county wasn't a fan of my speech, because the health department was there within hours, declaring us a hazard to public health and (temporarily) pulling our license," Brown said.
For Brown, the closure and his stance resulted in a personal and professional pivot. After the television interview, local legislators reached out to Brown to see if he'd ever considered running for office.
"I know a lot of people in the restaurant industry and a lot of people in politics, and at the time I was the only person I knew who had one foot in both. So, I felt a little bit of weight on my shoulders to try to do something," said Brown, who is running for the Missouri Senate District 26 seat now held by term-limited Dave Schatz.
Brown started by creating a Facebook group called St. Louis Restaurants United, aimed at connecting restauranteurs with the goal of weathering the shutdown together. Soon, he had 40 restaurants joining in a lawsuit over the lockdown.
"Things really blew up after that," said Brown, adding that he was giving five interviews a day on television and radio shows at one point last year.
"The pandemic is one of the most historic things in my lifetime," Brown said. "People may be talking about it for generations. When my children ask me about it, what am I going to be able to say I did, what was my role? Am I going to have to say that I went along with everyone else, took the easy route? Or am I going to actually be able to say that I made a hard decision and stood up for what I believed in my heart was right?"
Like Brown, Bognar feels a moral responsibility to the community when it comes to making pandemic decisions that impact his employees and customers. Recently, he decided to require COVID vaccinations for all employees and diners at both restaurants.
"I just want to make sure that everybody who works for us is as safe as they can possibly be," Bognar said, noting that his employees are unanimously on board. "We all feel 10 times better about serving the number of people we do; it just makes us feel safer as a group."
Bognar also would like to avoid being ordered to close his dining rooms again but said he thinks preventing the virus' spread – through mandating vaccines in his restaurants – will ultimately make a wider impact than going head-to-head over county regulations.
"I would hate to see another quarantine or shutdown, but we have to prepare for that as a business because that's part of our reality. As much as we can do to prevent that, (that's what ) we're going to do.
"As the chef, I don't want to deal with political stigma or vaccines, I just want to cook and stay open. And for us, this was the best route to do that. It's just so easy for someone to get COVID. We have to deal with hundreds of people every day. If I lose two or three employees, that's all it takes for us to maybe have to close for a day or two and business-wise, that is really hard on us, especially after shutting down. We are still paying back for the trials and tribulations of the last year."
The decision to require proof of vaccination weighed heavily on Bognar – and the backlash was swift but largely remained online.
"When we announced it on social media, it was crazy, like a battlefield," Bognar said. "We did some research, and it seems people were coming to our page just to be against what we're doing, and they're not actually our customers. I know my regular customers – I've probably made food for them dozens of times. And those aren't the people who were against it; in fact, those were the people who said, 'Sweet, no problem!'"
Even when a potential diner doesn't have their proof of vaccination, Bognar said they usually just say 'OK,' and leave. But it's hard to see guests leave.
"We don't want to do this either! We want people to come in and sit down, be spontaneous, and have a great time," Bognar said. "But … we have to protect ourselves a little bit, too."
While his restaurants operated at a little less than full capacity early in the pandemic, they're now almost at 100% capacity again.
"We're keeping the tables just a little more spread out for social distancing, a little bit more private. Everyone feels good about that, too."
While Bognar said he feels hopeful about the industry overall, Brown and Downey said the uncertainty of the industry's future is one of the most difficult parts of the pandemic.
"Unfortunately, I don't feel too good about it. I hate saying that," Brown said. "… The industry means a lot to me and that's why I fought so hard for it. I don't think people are going to realize how dire the situation is until it's too late."
For her part, Downey just wants people to take a chance on eating out. "If you are a healthy individual, support those businesses that are depending on you to come in," she urged.