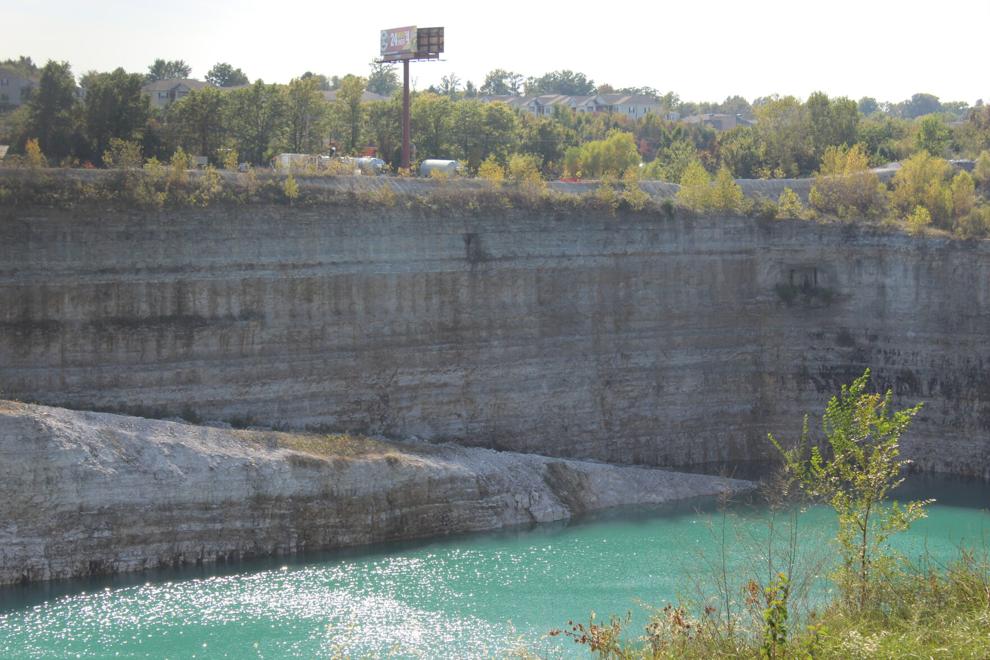 Perhaps two decades from now, after the water has been drained and the two pits are filled, a former quarry that borders Interstate 70 in O'Fallon might become the site of an industrial park or maybe apartments.
O'Fallon officials have approved a site plan to allow the reclamation of the the former Fred Weber quarry site on West Terra Lane, about a half-mile west of Bryan Road.  The plan was submitted by Commercial Development Co., which wants to acquire the 84.4-acre site.
The quarry, which has two pits that are no longer in use, dates back to the 1950s, but was closed in 2010. Fred Weber continues to use an asphalt plant adjacent to the pit site.
Steve Collins, an executive vice president with Commercial Development Co., presented the proposal to the city's planning and zoning commission first on Sept. 1 and again in October.  In between, Collins met with the O'Fallon City Council at a workshop on Sept. 22 to give them a heads up on the plan. The council has no vote on the site plan, which needs only the approval of the commission. On Oct. 6, the commission voted unanimously to approve the plan.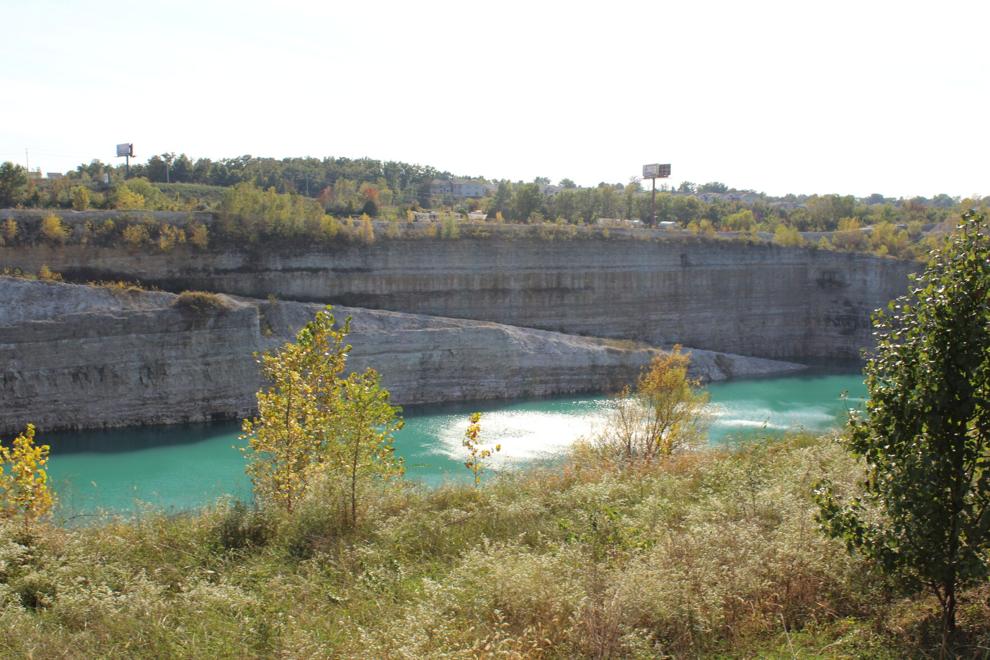 Collins said it would take 15 to 20 years to fill up to allow the land to be redeveloped as part of a "clean fill operation" using dump trucks.  Acceptable fill material would include dirt, rock, concrete, asphalt, brick and similar "inert" materials, but no organic material, such as plant clippings or trees. About 80 trucks a day would bring material to the site. Two employees, a gatekeeper and bulldozer operator would be onsite. Loads that don't meet specifications are rejected and drivers are banned from the site, Collins said.
It could take about six to nine months to pump about 25 to 30 feet of water from the pits, which will be dumped into nearby Peruque Creek. That action would require state permits.
Commercial Development Co. already owns a number of quarries in the St. Louis area, which it is in the process of reclaiming.  Between 1994 and 2014, the company filled the 180-foot deep Des Peres Quarry in St. Louis County with 6.2 million cubic yards of clean fill.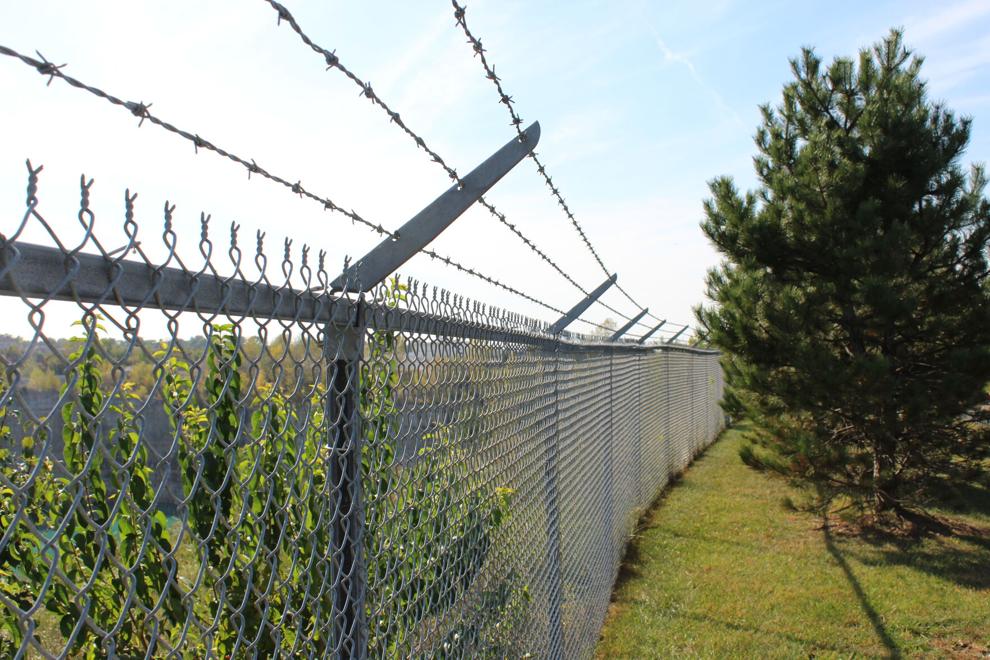 Construction now is underway on a mixed-use development that includes apartments, an assisted living complex, a hotel and retail stores at the former Des Peres site. The company also has purchased the 120-acre LaFarge Quarry in St. Charles.
Collins said it was hard to say how the O'Fallon site could be redeveloped because it was so far in the future.  The area is currently zoned as a heavy industrial district.
David Woods, the city's director of planning and development, said that redevelopment possibilities are great. "It's a great location, right on [Interstate] 70," Woods said.
The city's approval comes with several conditions, particularly having to do with traffic along West Terra, which remains heavily traveled. Collins said the 80 or so trucks envisioned per day is far less than the 300 to 400 trucks that used the site when the quarries were in operation.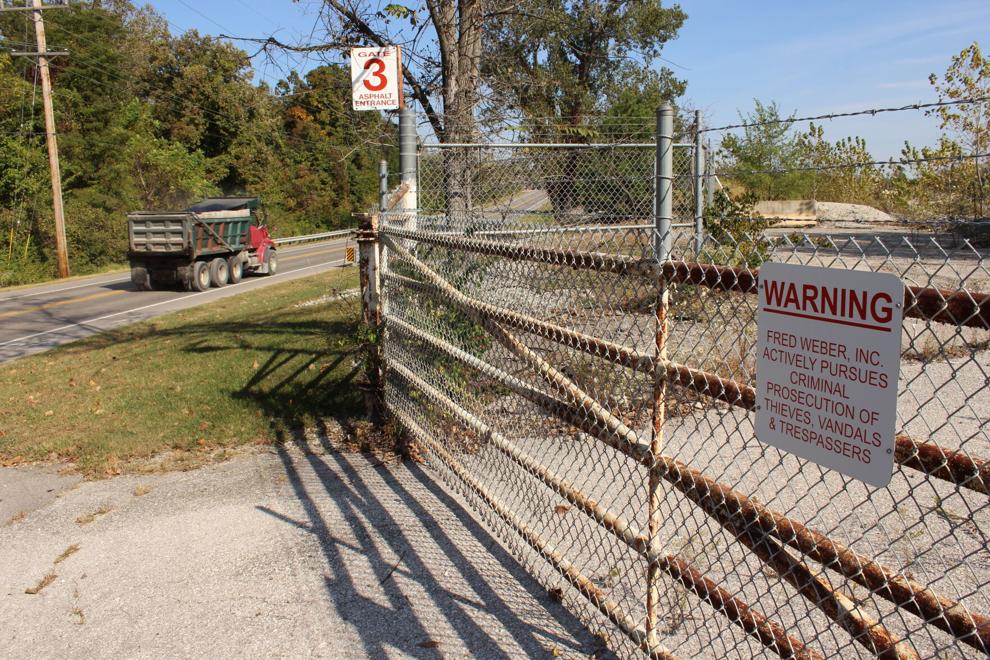 But Councilmember John Haman Jr. [District 3] suggested on Sept. 22 that trucks should be limited to making right turns into the site and exiting the site.  Trucks would come east on West Terra and make a right into the quarry and exit onto West Terra toward Bryan Road. Councilmembers and commissioners also pressed for a deceleration lane coming into the quarry to prevent trucks from staking up on West Terra.
Collins told commissioners on Oct. 6 that the company would install a deceleration lane if there was a problem. Mayor Bill Hennessey said that if there is one problem with traffic staking on West Terra, a deceleration lane would be installed. Commissioners also pressed for an acceleration lane onto West Terra for trucks leaving the site so they could build up speed.