At its Aug. 26 meeting, the O'FallonCity Council approved six related bills to extending its west/southwest border by annexing and rezoning 272.055 acres (about .43 square mile) at Hopewell Road and Route N. However, the council subsequently learned from St. Charles County that an incorrect Missouri statute had been cited, so all six related bills approved in August had to be rewritten and reapproved.
Sponsored by Ward 3 council members Dale Kling and Nathan Bibb, Bills 7356, 7357, 7358, 7359, 7360 and 7361 were given first and second readings at the Oct. 14 council meeting and approved by a vote of 8-0. Council members Tom "Duke" Herweck (Ward 2) and Nathan Bibb (Ward 3) were absent/excused. 
The land is mostly undeveloped, except for a large cellphone tower located in one small parcel, two small houses and outbuildings, and an existing landscaping business.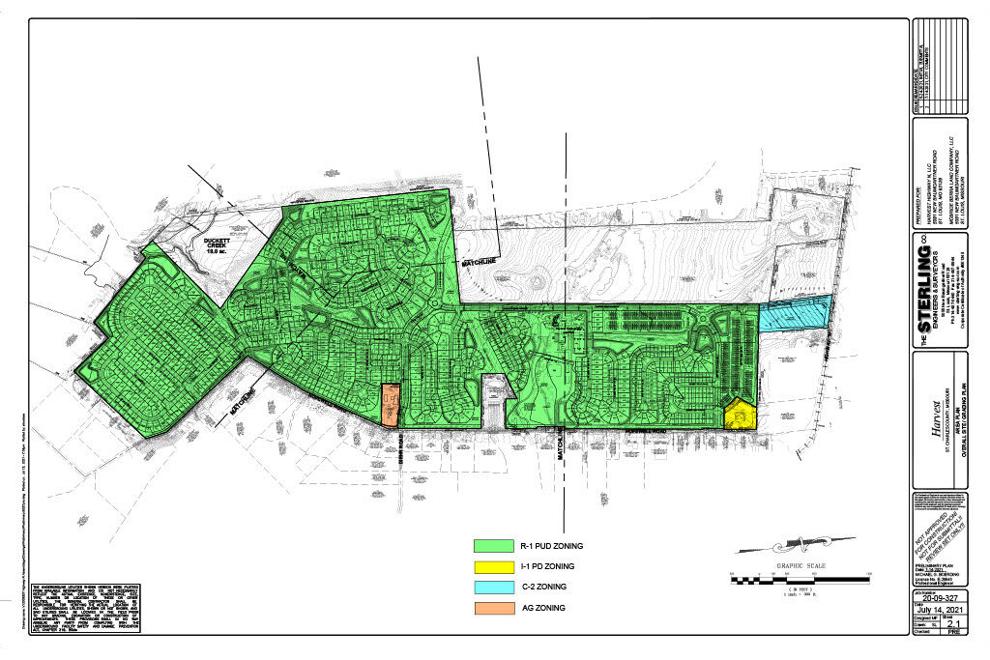 The land is owned by David and Amy Kranz, the Robert E. Welker and Margie Welker Revocable Living Trust, and Hopewell Farm, LLC. It will be acquired and developed by McBride Berra Land Company, LLC for future development as the Harvest at Hopewell subdivision.  
The development will include 896 residential lots, containing multi-family townhouse buildings and single-family homes with two and three-car garages. Homes will be built in phases by Consort Homes, Fischer & Frichtel and McBride Homes.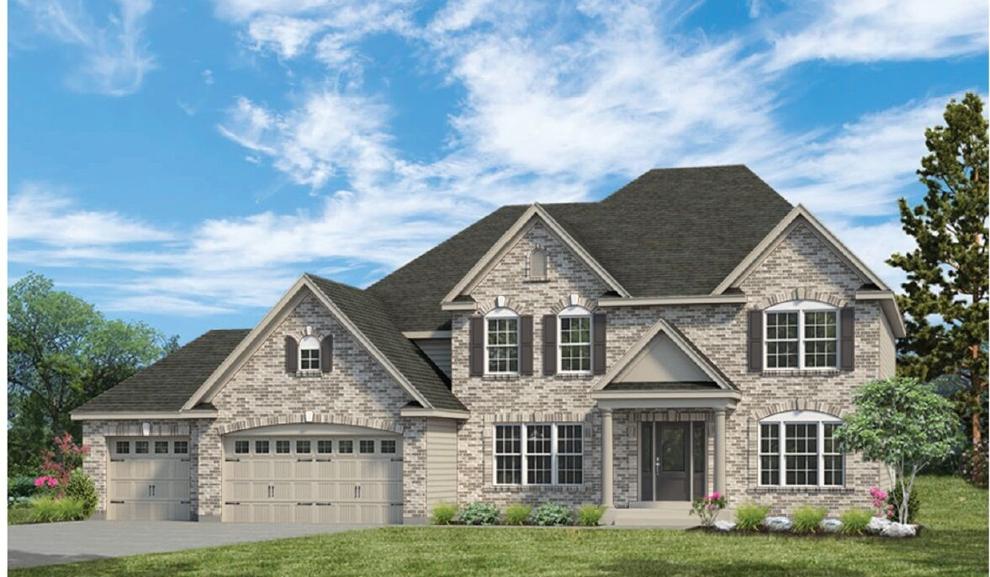 Amenities will include 47 acres of common ground, walking trails, a public space, event lawn, community garden, pumpkin patch and orchard. Multiple water detention lakes will be built.  Sixteen and one-half acres of the existing 66 acres of trees will be preserved.
The six newly approved bills are associated with O'Fallon annexing the proposed land and rezoning the majority of it to R-1/planned unit development (PUD). One 2.395-acre parcel will be zoned to accommodate the existing cellphone tower within the development. Another 5.973-acre parcel will be rezoned C-2 general business district, for future commercial use. A third parcel consisting of 1.289 acres will be rezoned AG-agricultural district for the existing lawn care company, which will remain on the property.
Hopewell Road is maintained by St. Charles County. Route N is maintained by MoDOT. As previously reported in Mid Rivers Newsmagazine, improvements to Hopewell Road at Route N already are in progress; those are part of the overall mitigation plan for increased traffic.