Right-of-way acquisitions are scheduled to get underway this spring for improvements to the Muegge Road-Route (Hwy.) 94-Route 364 interchange.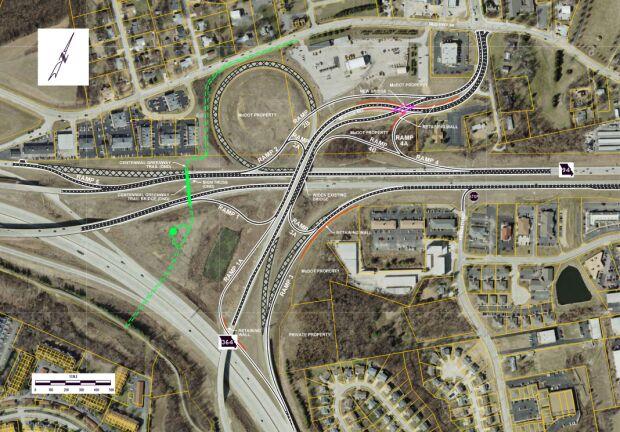 An open house virtual public meeting was held by the Missouri Department of Transportation (MoDOT) on Tuesday, Jan. 26. Residents who were unable to attend can access detailed information about the project at modot.org/interchangeimprovements.
The purpose of this project is to improve capacity, safety and mobility at that interchange in St. Charles County. The final goal of the project is to create a free- flow traffic movement along Route 94 from Route 364. Currently, the interchange lacks access for the following routes:
• East and westbound Route 94 to northbound Muegge Road
• Southbound Muegge Road to east and westbound Route 94
Specifically, the project will construct a diverging diamond interchange (DDI) at the current interchange location with a signalized condition at the north end of the existing bridge over Route 94. To accommodate future travel volumes, the bridge over Route 94 will be widened to the east to accommodate another southbound lane. The signal at Portwest Drive will be removed and an additional lane eastbound will be created between the interchange and Zumbehl Road. An additional westbound lane from Pralle Lane to Portwest Drive will be added to safely accommodate new traffic. 
Residents can submit comments via a form at menti.com/6iomju1eer until 4 p.m. on Tuesday, Feb. 9.