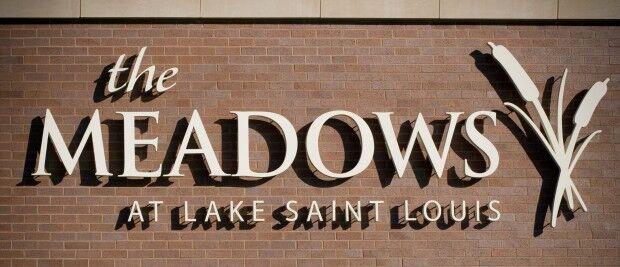 The Meadows at Lake Saint Louis has come a long way since the dark days of the Great Recession. After enduring several years of stagnant growth and low occupancy, the shopping center along Interstate 64/Hwy. 40 is experiencing a renaissance.
The revitalization of The Meadows and its 383,884 square feet of mixed-use space began with property ownership group Cohen Equities in New York, property management group Balke Brown Transwestern, leasing by JLL, and support from the city of Lake Saint Louis. Today, The Meadows has become the city's "new downtown."
"Just two years ago, the occupancy rate was 55%," explained The Meadows general manager Alysia Kerkove, of Balke Brown Transwestern. "Today, it is 89% occupied based on square footage leased, including 39 tenants, with four more leases currently in negotiation."
When The Meadows opened in 2008, one of its most unique features was the inclusion of Von Maur, a Davenport, Iowa-based department store known for its luxurious stores and high customer standards. The Meadows' location was then and remains Von Maur's only Missouri location.
"Von Maur built and owns its building, therefore it's not going anywhere," Kerkove said.
In fact, in an April 2019 interview with The Des Moines Register, company president Jim von Maur said he has faith in the company's core belief: Americans want to go out and shop. "When we see [retail stores] go out of business, it's not really the internet," he told The Register. "It's because there wasn't an exciting reason to go to the store."
The Meadows, with addition of new stores, is striving to give customers plenty of reasons to go to Lake Saint Louis.
"We just went through a big lease renewal year in 2017 so we are in good shape," Kerkove said. "We just keep adding businesses."
Kerkove said the goal is to "build an exceptional outdoor lifestyle center that is part of the Lake Saint Louis city center."
"We pride ourselves on #onlyatthemeadows," she said, referencing the mall's social media hashtag. "We have local shops and national retailers that are one-of-a-kind in St. Charles County. The Meadows is an overall experience where you can live, work, play, workout, eat and repeat."
Events at The Meadows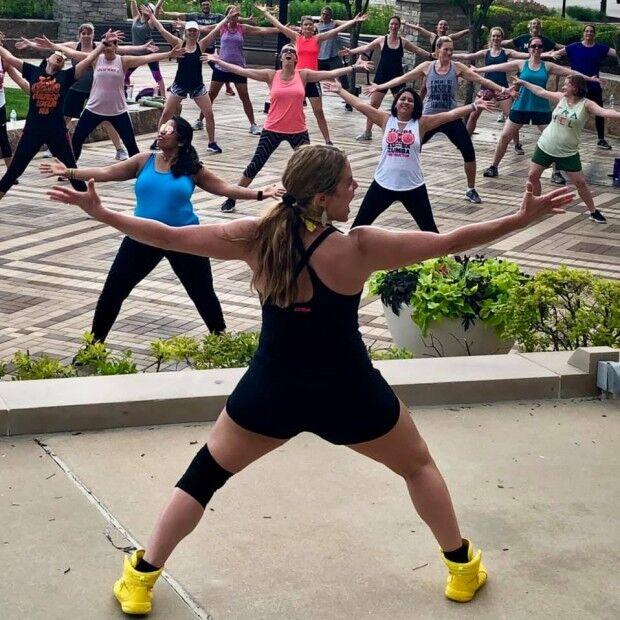 Long term view of The Meadows
When the outlet malls in Chesterfield Valley were built in 2013, there was a great deal of speculation that they would have an ill effect on The Meadows. The same was said of Chesterfield Mall, which has suffered near-total business and shopper loss. Now, one of those outlets, Taubman Prestige Outlets, has been sold to The Staenberg Group and is being reimagined as The District, an entertainment/retail center complete with an indoor music venue.
When asked about this historical context and Lake Saint Louis' view of The Meadows, City Administrator Paul Markworth said he and the city's Board of Aldermen "are very pleased that Cohen Equities wants to invest in Lake Saint Louis and that they see a mixed-use development as important for the shopping center's success."
He explained that concerns from a few years ago about adequate parking have been put to rest because a large parking garage has been erected adjacent to the Von Maur store. The parking garage was funded by a transportation development tax of one cent on retail sales.
"We knew the city needed a mixed-use area combining retail, dining, living space such as apartments, and parks," Markworth said. That vision is beginning to take shape.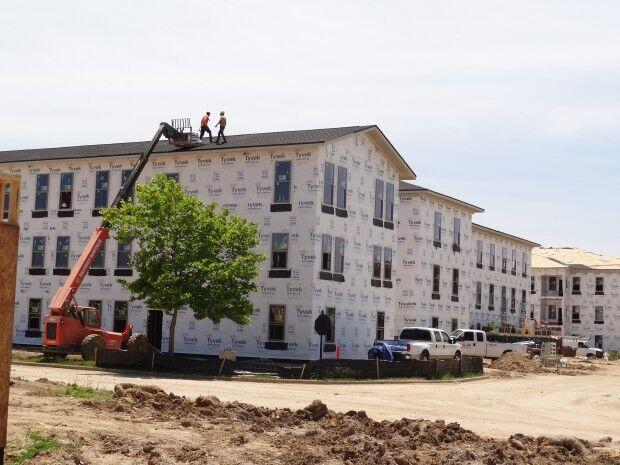 Last year, construction began on Synergy at The Meadows [originally known as PURE at The Meadows], a new 218-unit apartment complex with a target of completion by the end of 2019. The apartment buildings sit on about eight acres at the southern end of The Meadows footprint. When completed, the Synergy complex will have a courtyard, two fitness centers, two dog parks and a pool in addition to living space.
"Overall, the new residential development is very synergistic with The Meadows," said Benjamin Cohen, of Cohen Equities, "hence its name."
In addition to the apartments, a new accessible children's museum has been targeted for space on The Meadow's outlot.
As reported in June 2017, the museum has a $25 million price tag; a proposed location on 4.7 acres just east of Interstate 64 in The Meadows of Lake Saint Louis; possible partnerships with the city and The Meadows owner, Cohen Equities; and a name – the Midwest Children's Museum. The final detail – yet to be put in place – is the ability to pay for it.
With a successful fundraising capital campaign, the proposed facility would be approximately 54,000 square feet and would include 40,000 square feet of interactive exhibits designed for universal accessibility.
In an interview on June 18, United Services For Children President and CEO Denise Liebel said USC had not yet officially launched a public fundraising campaign.
"We have conducted investigations, market surveys and focus groups in the community regarding the proposed museum, and found all feedback was positive. A campaign is imminent but no definitive timeline has been announced," Liebel said.
When asked about the need for such a museum, she said, "St. Louis City has the St. Louis Science Museum, Missouri Botanical Gardens, the Missouri History Museum, the St. Louis Art Museum, and the City Museum. St. Louis County has the Magic House. But west of St. Louis County, there is a void for similar opportunities. As the name implies, this museum would not be for just St. Charles County and the rest of the St. Louis Metropolitan area. It would be for all visitors to the Midwest!"
The museum is being designed with consideration of the physical and sensory needs of its visitors. Some children are challenged in settings where light, sound and physical barriers are present. Museums are intended to pique curiosity and stimulate the senses but for a child with a disability, like autism, it might be uncomfortable. Children with autism, for example, might be overwhelmed by loud noises or bright lights. Children with hearing impairments or low vision will benefit from special accommodations. And designing for visitors [children and adults] with mobility challenges will be a priority.
"Our goal is to go beyond the Americans with Disabilities Act to provide a fully accessible experience for all children and their caregivers visiting the museum. As a ground-up project, we have an opportunity to build a children's museum with accessibility as our compass."
Regardless of progress or timing for the Children's Museum, local kids will be getting a play place at The Meadows.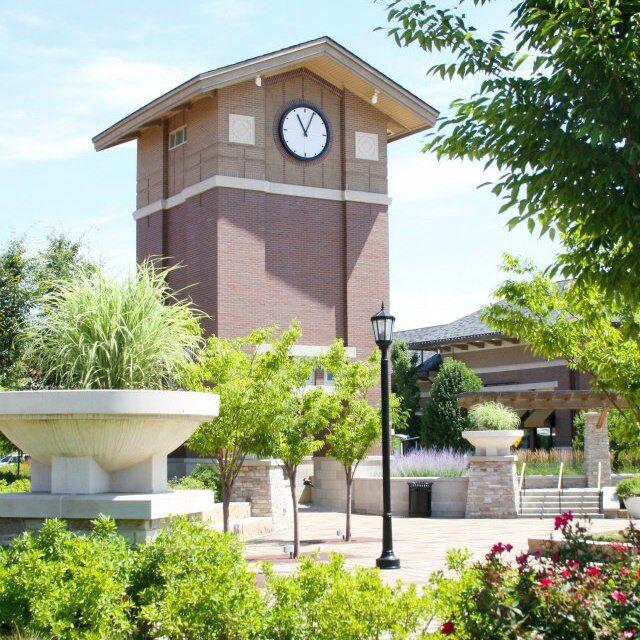 The city is proceeding with plans to build an urban park on 2.33 acres being donated by Cohen Equities. The donated land within The Meadows is in between the new apartments and Mueller Furniture. It will be adjacent to the Children's Museum.
The park, modeled after St. Louis' Citygarden, will include a plaza water feature, artworks, heavy landscaping, playground equipment and a limestone wall with water flowing over it.
"We don't have a rendering yet, but we will be hiring SWT Design to help us develop a concept plan," Markworth said. "Hopefully, that plan will be completed this fall."
To acquire the featured artworks, the city will work with the Creative Communities Alliance, a collaborative effort to foster relationships between artists and communities. Many cities in the metro St. Louis area already are members, including Ballwin, Chesterfield, Creve Coeur and Kirkwood among others. Artwork created by the artists is installed on a temporary basis for two years. The artists are paid $500 per year by the city. After the two-year lease, the art can be sold by the artists.
"Lake Saint Louis is not yet a member but will join the Alliance to obtain artwork for this park," Markworth said.
Finding the next big thing
In May, Cohen Equities announced a Shark Tank-style competition, "RetailNEXT," to seek out new and innovative retail concepts.
"We created this competition as a way for us to find unique concepts for The Meadows," Cohen explained, "while also showing the local community that The Meadows is a place that is not only open to new businesses but helps facilitate their growth. Over the past couple of years, we have seen new concepts grow into great businesses and brands at The Meadows.
"Retail Next is a way for us to attract even more concepts to the community of growing businesses at The Meadows."
The contest is open to everyone from first-time entrepreneurs to established retailers wanting to test a new concept. Entries can be submitted by Aug. 16 through The Meadows' website.
"Entries are just now starting to come in," Kerkove said.
Contestant workshops will be conducted at The Meadows in July and August, with coaching will be provided by mentors. The actual competition will be live at the Meadows on Thursday, Sept. 5 and will include the top 15 to 20 entrants. A winner or winners will be announced on Wednesday, Sept. 11 at a planned gala event, Kerkove said.
Following the selection of a winner, the buildout of the new retail space will occur.
Finalists must be able to build out the concept adequately beyond the Cohen Equities allowance; set up all business systems; have the resources to purchase inventory, staff the retail location and buy insurance, etc.; operate the business for one year and begin operation no later than April 1, 2020.
Applications and additional details are available at themeadowsatlsl.com.
"Our vision for The Meadows is to continue to offer a vibrant lifestyle shopping center experience with a focus on health and wellness, dining, and live/work/play options," Cohen told Mid Rivers Newsmagazine.
"The Meadows mall and its developments now are viewed as the new 'downtown' of Lake Saint Louis, just as was visualized two years ago and still is visualized today," Markworth said.