In 1987, country music group Desert Rose Band released "One step forward. Two steps back." That sentiment fits well with the pace of the O'Fallon City Council's 2021 investigation and potential impeachment of Ward 5 council member Katie Gatewood.
This all began publicly on Jan. 17, 2021, when Gatewood and two other council members objected to the appointment of Phillip DuPuis as Chief of Police for various reasons. Those three voted no, while seven other council members voted yes.
Subsequent closed meeting discussions occurred in Feb. and March. At the March 22 and March 29 regular council meetings, several council members publicly broached the subject of formally investigating Gatewood's statements. However, the city was heading toward a mayoral election on April 6, with mayor Bill Hennessy running for reelection, and with two opponents being a current council member and a recent council member. On March 29, the council tabled a vote on the investigation until after the mayoral election.
On April 9, three days after the election (won by Hennessy), the council voted to proceed with an investigation. After receiving and considering investigation results, on June 29 the council voted 7-3 to proceed with the formal hearing.
On Sept. 30, the council started a special Impeachment Hearing to address two charges against Gatewood. However, after about an hour, four legal wrinkles arose. Those caused a 10-minute recess for consultations, followed by Mayor Bill Hennessy arranging a continuance of the hearing until at least mid-to-late October.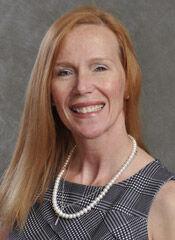 The first charge, Article I, alleged "interference by a city council member … in the police department and duties and status of the chief of police." The second charge, Article II, alleged that Gatewood "engaged in malfeasance by speaking untruths, lying, and/or making material misrepresentations… in violation of her oath of office." 
Many more details were included in the 12-page Article of Impeachment document prepared and posted by the city.
As chairperson, Hennessy called the hearing to order; then, the 10 council members were sworn in as an "impeachment board." They are to serve as the jury; the mayor serves as chairperson only, and does not have a vote. 
He was advised about the process of the impeachment hearing by Municipal Judge Dennis Chassaniol, sitting at the mayor's side.  Hennessy explained that the hearing would be conducted more like a court, not like a council meeting.
The setting actually was similar to a court, with the mayor up front as the judge, the council members on the dais as the impeachment board (jury), and a defense council table and a special prosecutor table facing each other and sitting perpendicular to the council dais.
Hennessy outlined and clarified procedures and protocols, including prohibition of questions, comments, or any noise from the audience.  Outbursts would not be tolerated.
He also clarified that council members, as the impeachment board, were to listen to facts and testimony presented without dialogue and without questions. Any rebuttals about evidence and cross-examination of witnesses would be done by the respective attorneys.
Hennessy then said that decisions about the impeachment charges were not, and he emphasized not, to be made at that hearing that evening. The council/impeachment board would vote and make those decisions at a later date, after presentation of all evidence and testimonies, and after submission to the mayor and impeachment board of final written briefs from the special prosecutor and defense attorney.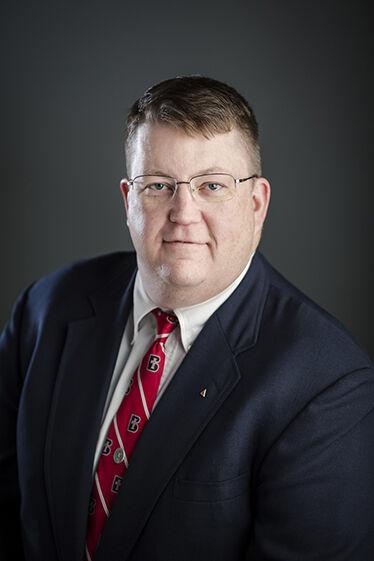 The special prosecutor for the City of O'Fallon is Jeffrey W. Deane, a senior attorney at Lauber Municipal Law, LLC, of Lee's Summit and Jefferson City, Missouri.
The defense attorney is David Roland, of the Freedom Center of Missouri, located in Mexico, Missouri. He is co-founder and director of litigation for that organization.
With the mayor, Roland and Deane briefly worked through routine agreements and stipulations about the facts and the applicable laws and regulations. 
Everyone appeared to be ready to proceed with witness testimonies and discussion of the many issues. However, surprising most in the room, defense attorney Roland submitted a motion to have Ward 3 council member Dale Kling disqualified from serving on the impeachment board, due to what Roland characterized as bias exhibited in advance of the hearing. 
Roland played video clips of Kling speaking at a city council workshop and a meeting, during which Roland said Kling's comments could be construed as probable bias against Gatewood that could infect the hearing and others participating. Roland cited specific examples and court cases of other impeachment hearings, such bias caused the hearings to be nullified and had to be re-done.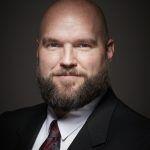 Roland said Missouri laws for administrative hearings such as this one require immediate decisions about recusals or disqualifications for bias, because letting a biased person stay could affect others on the impeachment board. He said unless Kling recused himself from the hearing, the motion to disqualify seeks to have Kling removed immediately from the proceedings.
Hennessy called a 10-minute recess for consultations about how to proceed.
When the hearing resumed, Hennessy asked Roland if he had any other recusal/disqualification requests or motions. Roland said yes, he had a total of three disqualification motions for council members who, through their own statements in prior council meetings, had exhibited clear pre-judgement bias in advance of the hearing. 
After the hearing ended that evening, Roland confirmed to Mid Rivers Newsmagazine that the other two council members are Jeff Kuehn (Ward 4) and Dave Hinman (Ward 1); Hinman also is council president pro tem. Roland has filed video clips with the motions to illustrate each of those council members' biased statements.
Roland noted that he also had a motion to exclude certain pieces of evidence.
After the meeting, Roland told Mid Rivers Newsmagazine that two examples for evidence exclusion are first, "Exhibit Q, a 940-page document comprised entirely of Facebook posts, because it is multiple layers of hearsay and second, a transcript of a conversation between several people is very clearly hearsay."
"We object to these exhibits being included, and to elicit testimony that is not directly related to the two specific charges leveled in the Articles of Impeachment," Roland said.
At the end of this abbreviated session, Hennessy asked Roland to submit all of his written motions that evening to both the mayor and the prosecuting attorney.  Hennessy gave the special prosecutor until 4 p.m. on Oct. 14 to reply to the defense motions.  Hennessy gave Roland four days after that, until 4 p.m. on Oct. 19 to rebut, or reply, to the special prosecutor's comments. He explained that all of the motions would be examined and considered, then the hearing would resume at some date after Oct. 19 (still to be determined) when all parties are available, while also considering regular council meeting schedules, etc.
Reached after the meeting and asked about what appeared to be last-minute motions, Roland said, "To be honest, I was surprised that the special prosecutors were surprised about my motions this evening. On Sept. 22, I specifically informed Mr. Deane via email that we intended to file more than one pretrial motion and that we would be using the exhibits they had already designated for use in the hearing."
Roland further commented, "The case law also clearly demonstrates that the time to present those motions is at the very beginning of the hearing before any other argument or evidence related to the merits of the case have been presented. Our motions should have been expected."
Asked for her comments, Gatewood referred all questions and comments to her attorney.
"I do not have any comments as we are still in the middle of the impeachment hearing," Hinman said. That is consistent with prior city policy for comments about legal matters in-progress.
Special prosecutor Deane said ""I must reserve my comments on the motions to recuse council members Kling, Hinman, and Kuehn, and the motion in limine, for the briefs and oral arguments to the Presiding Officer later this month." (In limine refers to the exclusion of certain evidence.)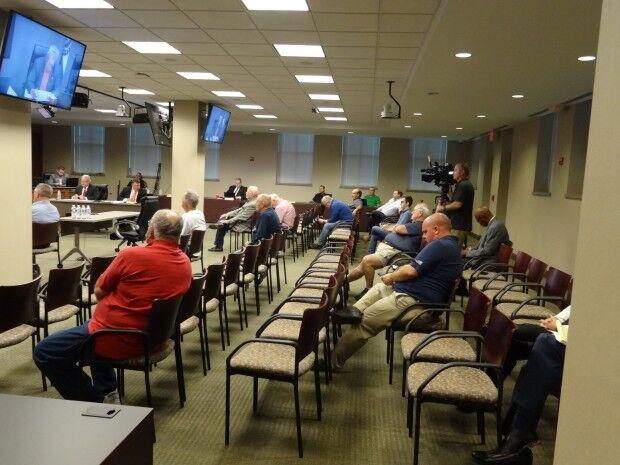 Only 10 residents were in the audience for the hearing – all men, as one attendee noted. In addition, there were three media reporters, a photographer, a TV cameraman, one city employee, two O'Fallon police officers and Acting Police Chief Major John Neske. 
In prior council meetings where the Gatewood matter was discussed, the audience area frequently had at least 50 attendees, sometimes standing-room-only and some audience members in an overflow room, not including media, city employees and police officers there for security.
Mid Rivers Newsmagazine previously published stories about the Gatewood investigation and related impeachment activities on March 22, March 29, April 9, June 23, June 29, and Aug. 2, 2021.