Cars filled the parking lot of Francis Howell's Westwood Trail Academy as well as the entirety of the ½-mile Westwood Industrial Park Drive in Weldon Spring on July 15. A change in the Francis Howell School District Board of Education's traditional meeting place from its administrative offices to the Academy did not deter over 300 people from packing the school's auditorium – many standing or sitting on the floor. Attendees on both sides of the issue sought to make their voices heard before the board voted 6-0 in favor of adding two elective classes to its curriculum: Black Literature and Black History.
The classes are part of the district's new "Black history curriculum" in social studies and "Black literature curriculum" in English/language arts.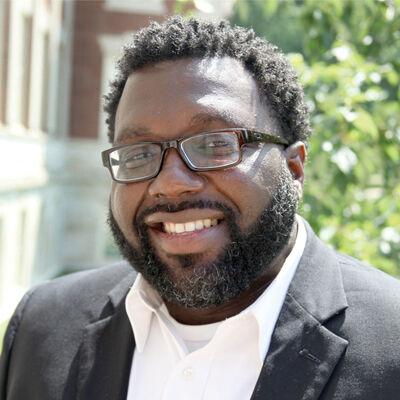 Last year, the district hired Dr. LaGarrett King to help teachers develop an African American history course at all three of the district's high schools for the 2021-2022 school year. An associate professor of social studies education at the University of Missouri and a purported supporter of critical race theory, King was paid $15,000 to "provide training, curriculum auditing and support to the school district's leadership team" as they develop African American history and literature courses during the 2020-2021 school year, according to a Francis Howell School District purchase request. 
In 2018, King co-authored "Making Inquiry Critical: Examining Power and Inequity in the Classroom," an academic article published in Social Education, highlighting concepts of critical race theory.
In an email statement, board president Mary Lange said the new elective courses "offer an opportunity for our students – at their own choosing – to explore Black history and Black literature beyond what is already covered in current history and literature courses. The resolution adopted by the board last August was not just lip service; we committed to creating a more equitable community and ensuring the principles of diversity, equity and inclusion are integrated into the culture and curriculum. These two elective courses represent a step in that direction, and we encourage those with concerns to read the full curriculums before labeling the courses as something they're not." 
When asked whether King's views on critical race theory concerned her, or whether she thought approving these courses was a step in the direction of mainstreaming critical race theory into the district, Lange went on to say: "Dr. LaGarrett King did not write the FHSD curriculum. He was only one of the resources our curriculum team utilized to gather various perspectives before putting pen to paper. Not all of Dr. King's recommendations were adopted by the district. He was a resource during the process."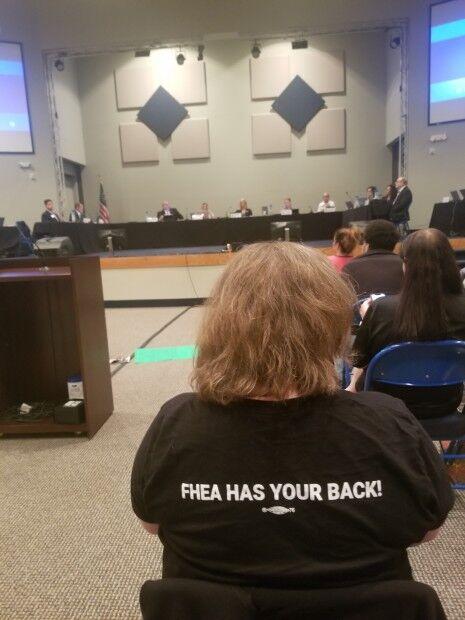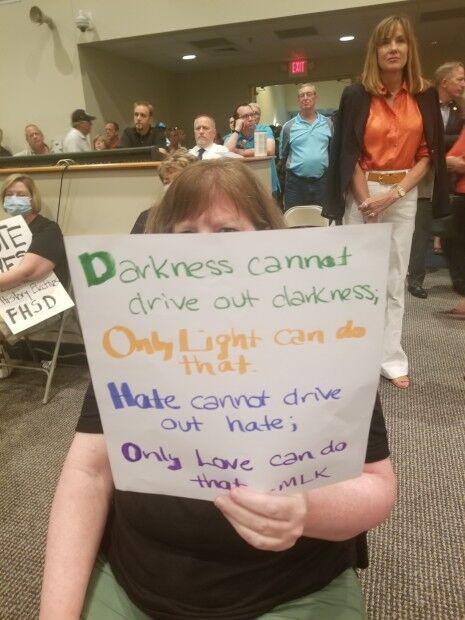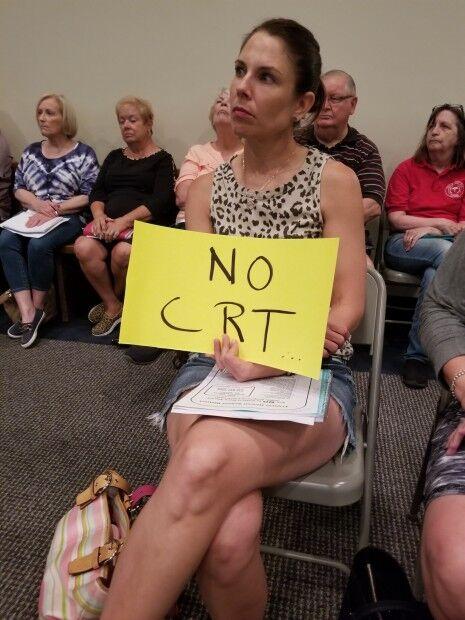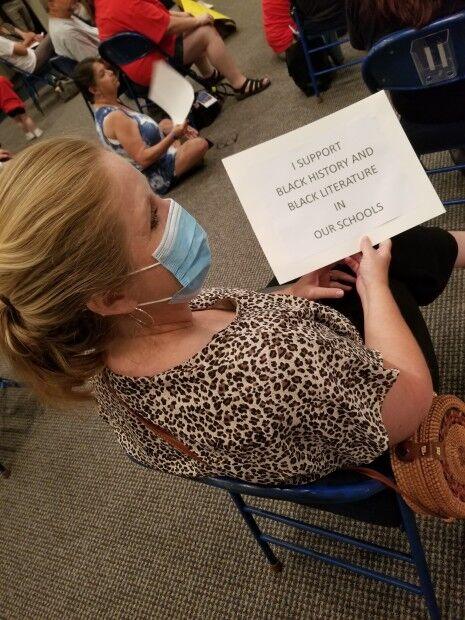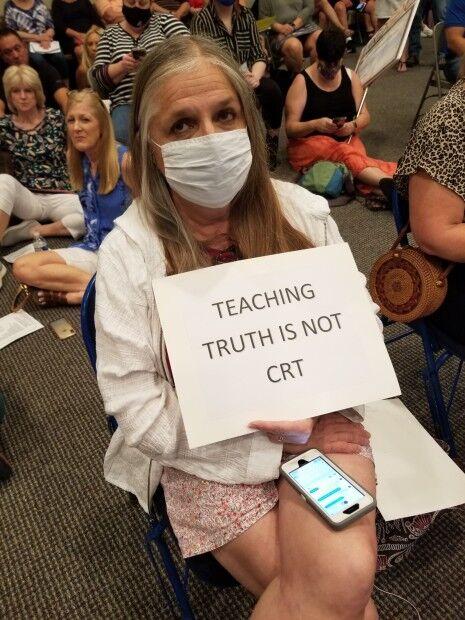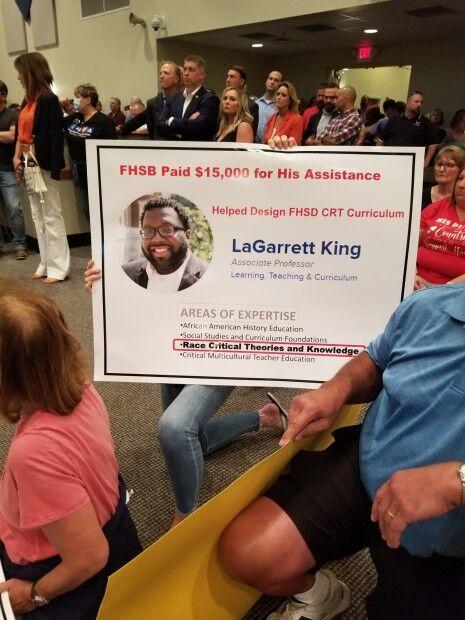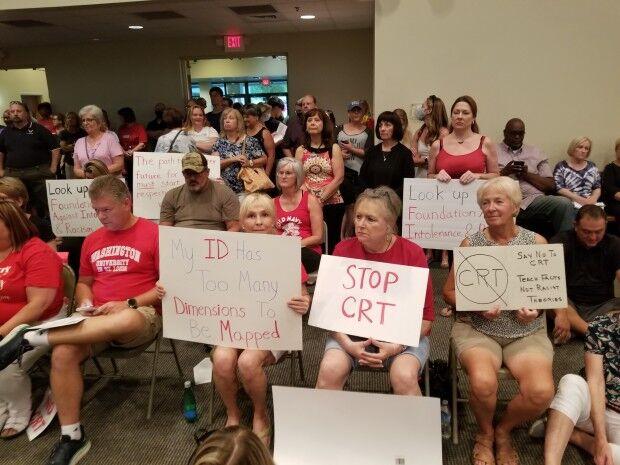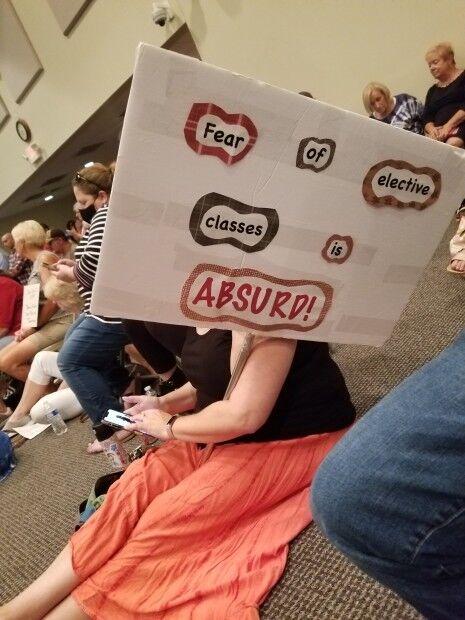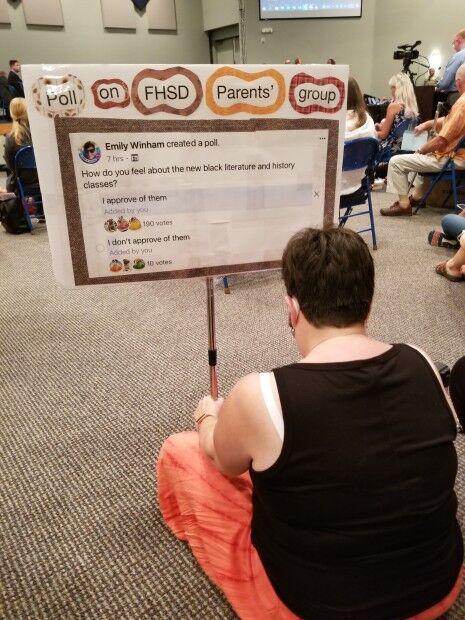 So just what is in the curriculum?
According to the course description, Black History will "provide students with a Black historical consciousness. Content within this course will explore historical, political, societal, economic, and cultural lenses while honoring the dignity and identity of Black individuals and groups …Through the study of this course, students will gain a Black historical consciousness and will become equipped as engaged citizens working toward an equitable democracy."
Required units for the course include: "What is Black History and why study it?" and "How did the diversity of African cultures influence the identity and culture of Black people in the United States?" Optional units include: "What laws and economic policies affected Black wealth and how did they overcome these obstacles?," "What historical and modern-day struggles exist for Black people in working toward equity?" and "What is the lasting legacy of Black cultural icons in different avenues of society?"
The Black literature curriculum description reads in part that the courses will focus on "contemporary and multi-genre literary works of Black authors and will celebrate the dignity and identity of Black voices. Students will examine Black literary tradition and explore how it shapes both the reader's understanding of their own identity as well as an understanding of others … The goal of this course is to allow students opportunities to read texts that further their understanding of their identity, as well as deepen their awareness and understanding of Black people's cultures and identities."
Four course units include: "Collaborative Discourse in the Classroom: Establishing a Learning Community," "Stories as Windows and Mirrors," "An Exploration of Black Identities through Literature," and "The Power of Black Voices." Dr. Sherry Jordan served as the content leader for both courses. Teams of district teachers were also employed as curriculum revision committees. 
For and Against
At the July 15 meeting, parents and students were vocal both at the podium and on the signs they carried.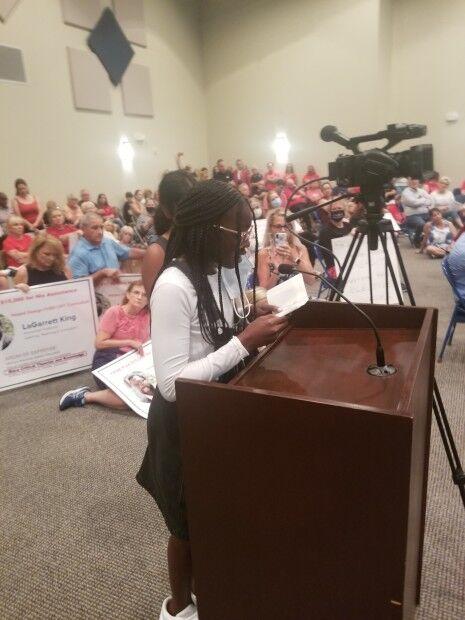 "It's so sad that I can't learn about my culture in school," said 9-year-old Ava Mussey. Dwarfed by the podium and surrounded by hundreds of people four, five, even six times her age on both sides of the issue, she added, "The only thing I learn in school is whites. I'm not saying it's bad, but it's disrespectful to me, how I don't know anything about my own culture."
Mussey was one of at least 10 students, teachers and district residents who addressed the board just before it voted to approve what many fear is the beginning of critical race theory in the district, but what others say is merely a series of elective high school courses that will basically teach students of all races about the Black experience in America.  
"Overall, I am proud of this community and how they educated my children, but right now I am sad … Is it best for our children to have an education that's not complete? Is it right for our children to not be able to understand some of the rights we've done in this country and some of the wrongs we've done in this country?" asked Kim Bouldin-Jones, a teacher and counselor at John Burrough's School. "For us to sit here and argue over two elective courses. Why can't we fill a room over child poverty or under-resourced children? We fill a room about two elective African American courses." 
But Ken Gontarz said it's more than teaching about a culture that has been discounted or ignored. He said it's a step in the direction of mainstreaming critical race theory in public schools.
Gontarz referenced a video link he said he sent to each board member in which King leads a meeting with five Francis Howell School teachers.
"They are reviewing and preparing the course content and introduction. Dr. King and all five teachers speak of the furor and pushback they anticipate from parents," Gontarz said. "Teacher five opines the difficulty of teaching the subject of 'white privilege.' He says he'll direct students to acknowledge it, to look for it in systems, to counteract it. He'll hold people's hands to bring it forward … This is promoting an agenda."
When asked about the Zoom meeting and whether parents were being misled, Lange said in an email: "FHSD has not attempted to hide information regarding the development or content of these new courses. The courses were discussed during public forum meetings that were promoted and open for anyone in the community to attend. The same presentation shown to the curriculum team in the Rumble video was used in the community webinar. The proposed curriculums for both the Black History and Black Literature electives were shared during a Board of Education meeting best practice, and also reviewed during Board of Education meetings."
Still, on July 15, Gontarz asked the board members to "at a minimum, put a moratorium on approving these two courses until alternatives can be examined." In an interview, he said he did not understand why "more neutral and less divisive" alternatives for schools were not used, such as Black History 365. "It's the perspective, the radical wing of race studies that we object to. Why not have a moderate one? Why do you want to add shame to white students? Why do you want to divide us?" 
Gontarz said he wants schools to teach on the basis of what The Rev. Dr. Martin Luther King Jr. preached during his lifetime:  "I have a dream that my four little children will one day live in a nation where they will not be judged by the color of their skin but by the content of their character."
Legislating curriculum 
According to The Brookings Institution, a Washington, D.C.-based, nonprofit public policy organization, seven states including Idaho, Oklahoma, Tennessee, Texas, Iowa, New Hampshire  and Arizona have passed anti-critical race theory legislation. Ohio joined the list on July 15.
"None of the state bills that have passed even actually mention the words 'critical race theory' explicitly, with the exception of Idaho," The Brookings Institution wrote. "The legislations mostly ban the discussion, training, and/or orientation that the U.S. is inherently racist as well as any discussions about conscious and unconscious bias, privilege, discrimination and oppression. These parameters also extend beyond race to include gender lectures and discussions."
In Missouri, State Rep. Nick Schroer (R-O'Fallon) introduced an amendment in April to stop critical race theory, "including the erroneous and hate-filled 1619 Project, from being shoved into our curriculum in our Missouri schools," he wrote on Facebook. Missouri State Sen. Bill Eigel, who represents part of St. Charles County, has said if public schools in Missouri continue with attempts to implement critical race theory, their funding could be at risk. And Missouri Sen. Bob Onder, a Republican whose district encompasses part of the Francis Howell School District, has been a vocal opponent of critical race theory. On July 16, Onder tweeted: "Speakers at @FrancisHowell repeatedly touted the importance of teaching black history. I agree, and schools have done so for years. What we oppose is all the racist, ahistorical distortion of history embodied in #CriticalRaceTheory."
All three attended the Francis Howell meeting, but none were allowed to speak. They said their omission was due to "administrative reasons." 
Onder said specifically, "They wouldn't let me speak because I'm not a resident of the district, but I represent over half of the district in the Missouri Senate."
Lange, in an email statement, said it was a matter of timing as well as residency. 
"The district's patron comment policy clearly states that speakers are called forward in the order of arrival. It further states that you must be an FHSD staff member or live in the FHSD attendance zone to speak. Sen. Onder is neither of those. That is why he was not allowed to speak. Dr. Hoven had a conversation with him about this before the meeting started, so he knows why he was not called forward. The board allows 30 minutes for patron comment. The content of those comments is determined completely by the order of arrival. Those who get there early and line up are first to speak. There was no effort by the board to limit speaking time for opponents of CRT."
Truths on both sides
Francis Howell graduate Melanie Renken, class of '92, said her husband graduated from Francis Howell North in 1990 and her son, Charlie, will graduate from Francis Howell Central in 2027.
"When I attended graduate school in North Carolina, it was the first time I had lived more than a couple of hours from my hometown," Renken told the board. "I went to University of North Carolina assuming that everyone had the same beliefs I did." She said she had never been taught about Japanese Internment Camps, Jim Crow Laws, "or the atrocities that happened during the Civil Rights Era, other than that Martin Luther King was a Black leader who was assassinated."
"In fact, in a year of English literature and a year of American literature, I never read a single book by a Black author. I had graduated at the top of my high school class, magna cum laude from the University of Missouri … and I was humiliated by how much I didn't know."
She ended her comments by saying, "To be honest, I'm not crazy about elective Black history and Black literature classes, because I believe an accurate and holistic core curriculum would include everything that will be in these new classes. But it's a start."
After the meeting, Renken said she thought about the 9-year-old who made her way to the podium. 
"How scared must they be to be that angry about the possibility of teaching that little girl about her people and her history? It's easy for us to say slavery was a long time ago. But what if your grandma was a slave or your grandpa was lynched because he fell in love with a white girl? Maybe we wouldn't be so quick to say we were past it."
But others do want to get past it. 
"I paid $2,500 in school tax last year," said Robert Worlitz, a former union mechanic and father to two bi-racial children. "I'm a retired 56-year-old white man. I don't want the schools to teach the kids that I'm a bad guy."