Betting on future funding from the Missouri Department of Transportation (MoDOT), the St. Charles County Council approved funding on Feb 27 for redesign work on the intersection of Routes N and Z, just south of Wentzville, as well as other major portions of Route N.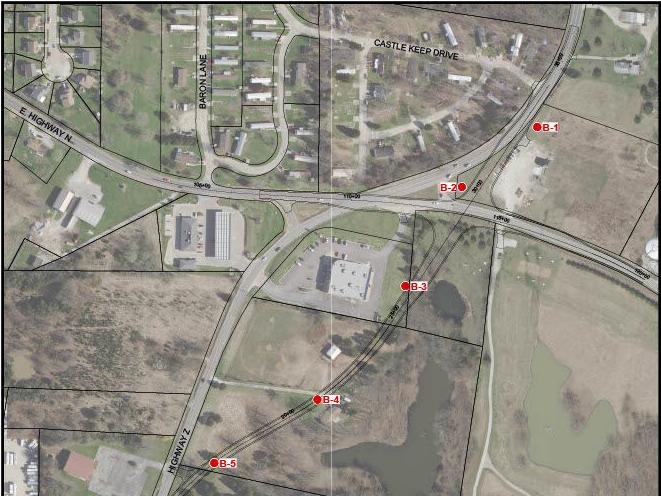 Bill No. 5147 was approved by a vote of 6-0 with council member Joe Brazil (District 2) absent/excused. It authorizes the use of $3 million in County Transportation Sales Tax (Road Board) funds to complete preliminary design work for future improvements and widening of Route N from Route Z to the I-64-Route 364 interchange. Those improvements are needed because the existing roadway is insufficient for expected growth in this portion of the county; however, those improvements have remained unfunded by MoDOT.
The county believes providing funding for the preliminary design will accelerate the project, and this work will be recognized as a county expense for future MoDOT Cost Share for construction of the project. The Road Board had recommended this design funding.