Intermittent rain, soggy grass, mud moats around the field and COVID-19 did not stop enthusiasts from enjoying the afternoon of Oct. 2 and sampling a range of 50-plus adult beverages from 18 different vendors. 
From noon-5 p.m. on Saturday, Oct. 2, the Greater Augusta Chamber of Commerce conducted its annual fundraiser to benefit families in greater St. Louis that have children fighting disabilities. Attendees and vendors came from widely dispersed areas of metro St. Louis. The group "No Alternative" provided live music.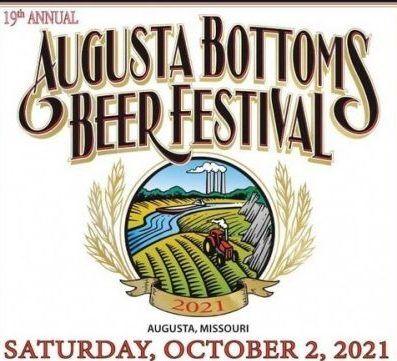 The Chamber provided three ticket options: VIP ($45), general admission ($35), and designated driver ($6); all plus tax. At press time, final numbers were not available for the total number of tickets sold, number of attendees, or funds raised.
Vendors provide their adult beverages at no cost to the festival, and all workers are unpaid volunteers, which maximizes the funds going to area charities.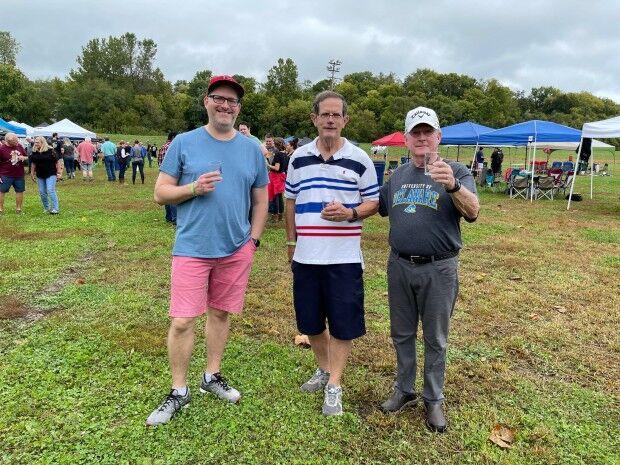 One of the several unusual beers offered was a local home-brew "Bedrock Bash Fruity Pebbles Cream Ale."  It was made with the Post Fruity Pebbles cereal. The home-brew vendor tent participants said they had done a blind drawing out of a hat, with the challenge of making a beer with whatever ingredient name was drawn. One of them drew "Fruity Pebbles cereal," so a new beer was born and festival attendees said it was surprisingly good.
The most intense beer appeared to be a "chili beer." A few sips required something immediately afterward to put out the fire in one's throat and esophagus. But, according to one attendee, it did have an excellent flavor.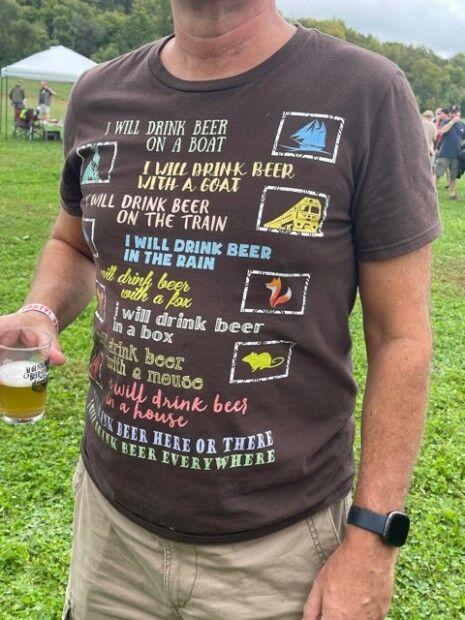 Despite rain, mud and COVID-19, everyone at the festival during the time Mid Rivers Newsmagazine was there appeared to be having a great time, and many were open and vocal about saying so.