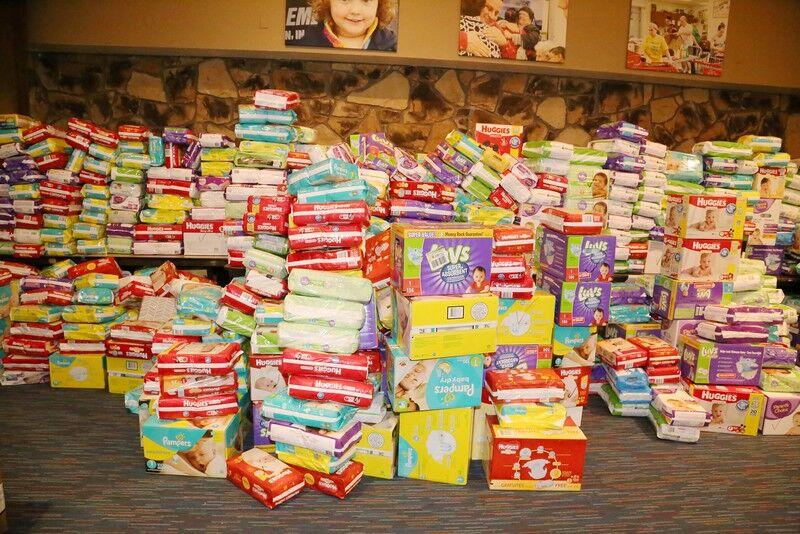 Ten nonprofit agencies throughout St. Charles County recently worked together to help the county's smallest residents during the 10th annual Shower of Love.
Each year,  Shower of Love provides hundreds of struggling families with their children's most basic needs – formula, diapers and wipes.
Since its inception, the event has raised over $768,000 in donated diapers, wipes, formula, clothing and other baby care items. With the help of over 250 volunteers, who solicit items at local grocery stores, the items are distributed through agency partners to approximately 250 to 300 families each year. The goal is to collect enough items to supply needy children with life's basic necessities for at least one year. It comes with only one catch – the hope of giving every baby a strong and loving start.
The collaborative effort benefits Sts. Joachim and Ann Care Service, Birthright of St. Charles and Wentzville, Crisis Nursery, Nurses for Newborns, Our Lady's Inn, Mary Queen of Angels, The Sparrow's Nest Maternity Homes, ThriVe, and Youth In Need.
Bruce Sowatsky, executive director of the Community and Children's Resource Board, which founded Shower of Love, said the agencies work well together and are not in competition with one another.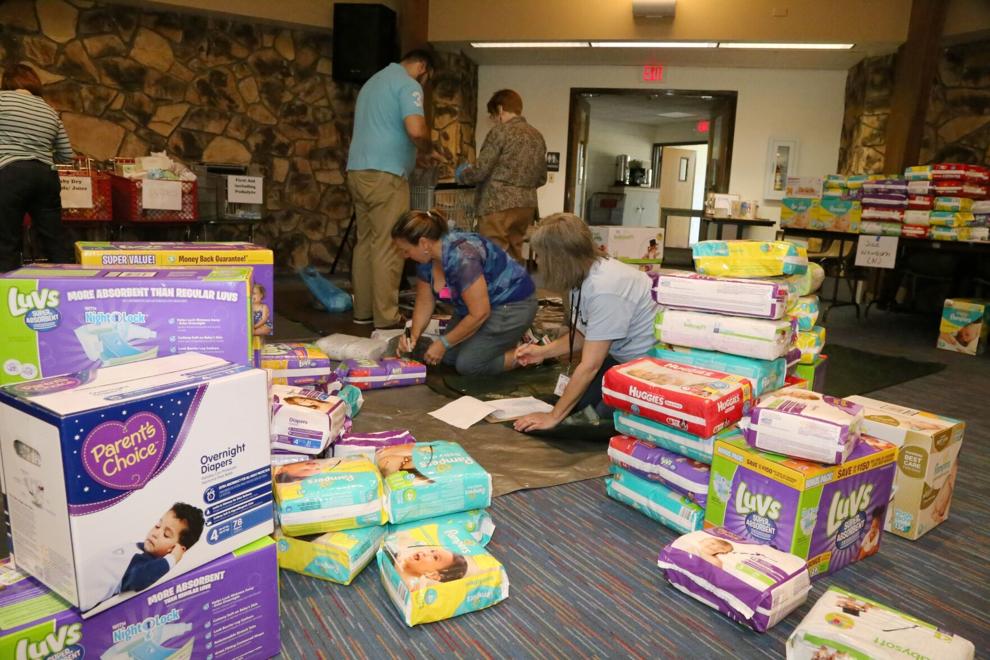 "It's a little bit like the loaves and the fishes," Sowatsky said. "It multiplies to a degree when we all work together. That's the hallmark of this community, working not only between nonprofits, but [between] the business community and the local governments. That's a very special connection and has helped [Shower of Love] continue to be successful."
Local businesses, schools and nonprofits hosted drives to gather the child care items. Volunteers from partnering agencies also collected items at local grocery stores throughout St. Charles County.
St. Peters Mayor Len Pagano said the annual collection is "a way of being there when people are in need the most and that is always a good thing."
"If you put value in someone, they will succeed," he said.
Shower of Love Coordinator Michelle McElfresh gave high praise to the local communities and the event's large contingent of volunteers.
"The public has been tremendously generous in their support of this collection drive over the years. We add more businesses, churches and schools every year who want to help by having their own drive, while contributing to the greater cause of reducing child abuse and neglect in our county," McElfresh said."My hope is that when families are feeling desperate, they will picture this room full of these items and the people that are here to support them."