You've made your list. Now it's time to check it twice. Or maybe you haven't started shopping yet. There's no need to cry or pout if you haven't checked off all of the names on your list. There still is time to make sure everyone naughty or nice is well taken care of. Compare your list to ours and wrap up your holiday shopping. 
It's a wonderful life when you can deck out your house in fabulous holiday decor. One of a kind home decor accessories are just what to give to any mom, grandma or Mary Bailey, especially when she's hosting a holiday party.
While filling in dates on your social calendar it's always good to have on hand special and unique gifts to give to your holiday party hostesses. Finding that special gift with a holiday flair can brighten any space, including your own.
Belle Gente Salon and Boutique is a great stop on your shopping list for gifts for a special lady or gal pal. A gift card for a style or a blow out is always fun. Be sure to check out their new boutique for women's clothing, accessories and gifts.
If there is someone on your list who likes designer labels without breaking the budget check out Crown Luxury Resale consignment shop in Cottleville. Find great deals on designer shoes, handbags, jewelry, luxury time pieces and accessories. Their wide variety of upscale inventory includes hidden treasures from numerous consignors. Bonus: sip some complimentary wine or coffee while you shop.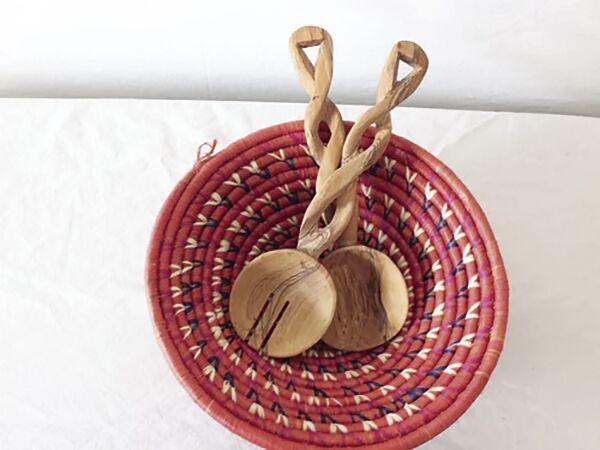 If you're looking for a unique handmade gift, plan a visit to Gitzell FairTrade International. They feature an assortment of hand woven baskets, bags, bowls and handmade beaded jewelry. They are a member of the Fair Trade Federation and artisans in sub-saharan Africa make most of the items in the shop.
Clark Griswold is always getting himself into some mischief and the local Schneider True Value Implement hardware store is always there to help him, or any dad, grandpa or fix it guy-or gal-you know. Along with power tools, they also have grills, bird feeders and holiday decorations. Some of the special services they offer include key cutting, window repair, glass cutting and knife and chainsaw sharpening. Check off multiple names on your list, while picking something up for yourself at the same time.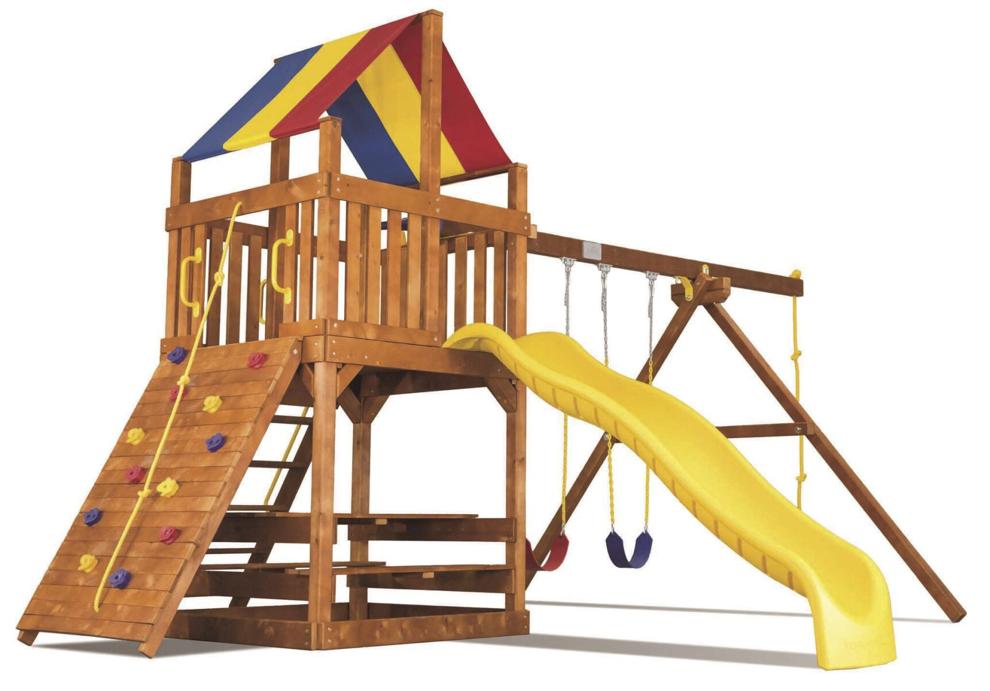 While Ralphie thinks he wants a BB gun for Christmas we all know he will just shoot his eye out if he gets one. Instead a magnificent playset from Dream Play Recreation is on our list. Any kid with a great imagination will love swinging high and zooming down slides, playing in a clubhouse or climbing across the monkey bars. Or maybe a trampoline or basketball net to keep all the lucky kids in your life entertained.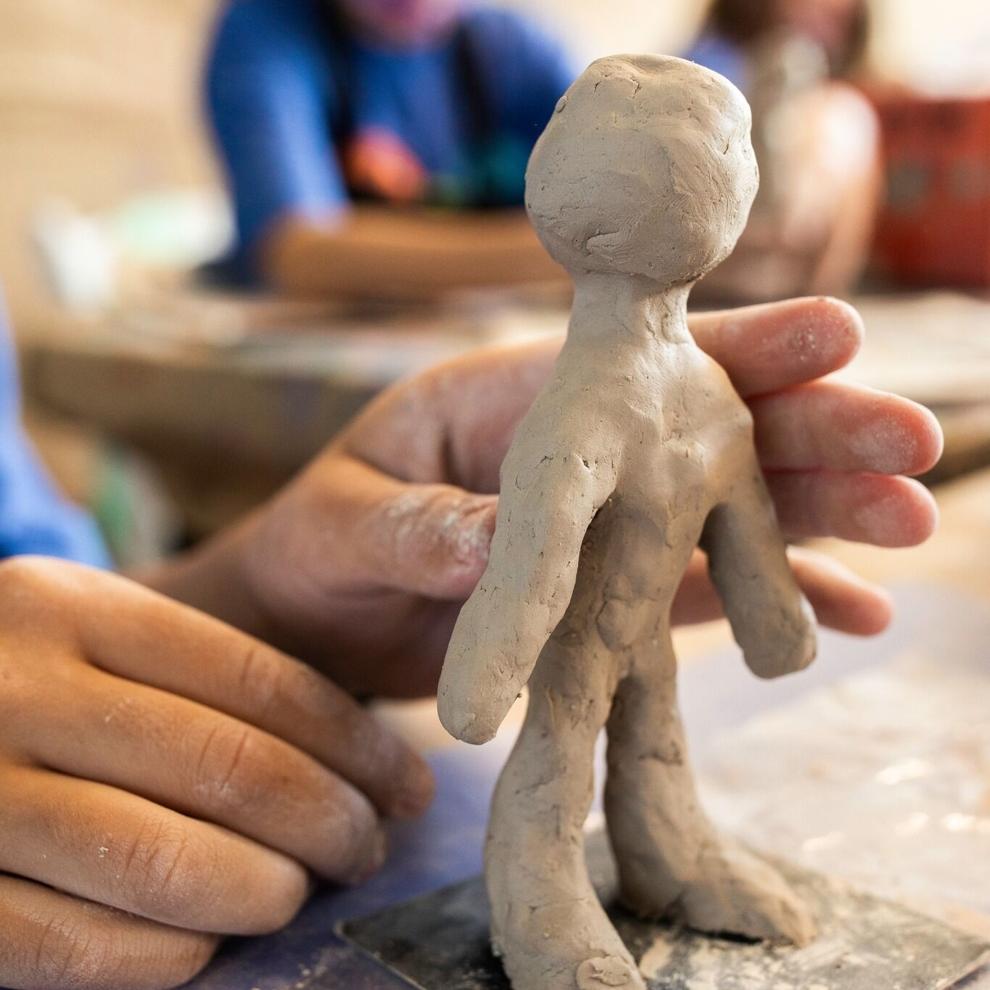 Little Cindy Lou Who is getting the gift of creativity from the Foundry Art Centre. Great for any artist in your life, the art centre offers kids studios and workshops for any level of artist. Artists can explore different mediums like clay, paper mache, water colors and more. Moms and dads can even join the adult workshops for a fun date night or even a ladies night out. This is a great place for any creative type to visit. The gift shop features items made by local artists, so stop by to pick out a one of a kind piece of art to give to a loved one.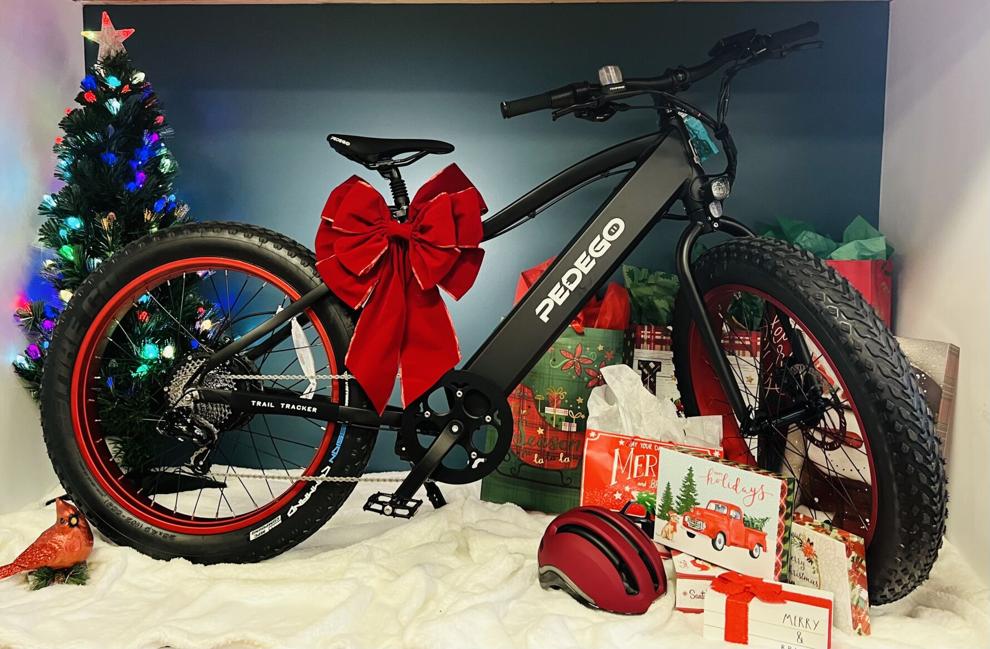 Pedego St. Charles is an electric bike shop where you can rent or buy a new electric bike. They offer a variety of electric bikes ranging from mountain bikes, to city commuters and cruisers, to fat tires and more. A Pedego electric bike can take you faster and farther than a regular bike. With an electric bike, riders can choose how much, and how often, they would like to pedal with pedal assist that gauges your cadence and gives you a little, or a lot, of push along the way, and throttle for those times you choose not to struggle up that hill but instead pass up your friends with ease. Jack Frost will have fun zipping around town on one of these.
Nothing says I love you like delicious food. Cousin Eddie is always up for a free meal. He's getting gift cards to his favorite restaurant Favazza's. We hope he doesn't find out about the private party rooms booked for some glitzy holiday gatherings. They even have a separate banquet space, the Rose of the Hill, that can seat up to 500 guests. Eddie can use his gift cards to have a nice catered meal at home.
Buddy the Elf loves sweet treats from Dairy Queen on Veterans Memorial Pkwy. A dipped cone is the perfect treat after a long day of shopping or decorating gingerbread houses. By giving a gift card Buddy can decide if he wants to treat himself to a meal or order a special soft serve cake for a holiday party. It's the perfect stocking stuffer or gift to give to your favorite teacher.