The most wonderful time of the year comes to historic Main Street St. Charles at 12 p.m. on Friday Nov. 25 when Santa Claus arrives with all of the Legends of Christmas. Heralded by the Lewis & Clark Fife and Drum Corps, Santa and Mrs. Claus will assist mayor Dan Borgmeyer with the ceremonial ribbon cutting, marking the official start of the holiday season.
Historic St. Charles hosts its annual Christmas Traditions event on weekends from Nov. 25, plus a special Dickensian affair called A Christmas Carol Stroll on from 6-8:30 p.m. on Wednesday evenings from Nov. 30-Dec. 21. On these nights Main Street is transformed into the foggy streets of 1840s London where visitors are invited to enter the world of Charles Dickens' holiday classic A Christmas Carol. Become a part of the story as memorable scenes and characters hop off the page and come to life. Walk in the footsteps of Ebenezer Scrooge and experience his adventures with the ghosts of Christmas Past, Present, and Yet-to-Come first hand. 
The rest of the Legends of Christmas appear on opening day and then at noon on Saturdays and Sundays the festivities begin with a Santa Parade through Dec. 24. Nearly a dozen international Santas and global gift givers will share the stories, music and customs of their home countries' holiday celebrations. Meet Saint Nicholas and learn how he earned the title of being "the first Santa Claus." Get an introduction to the many symbols of Kwanzaa with Mtoa Hadithi and marvel at local history as Civil War Santa shares tales of the figures and locations along Main Street. Learn how to play dreidel with Judah Maccabee.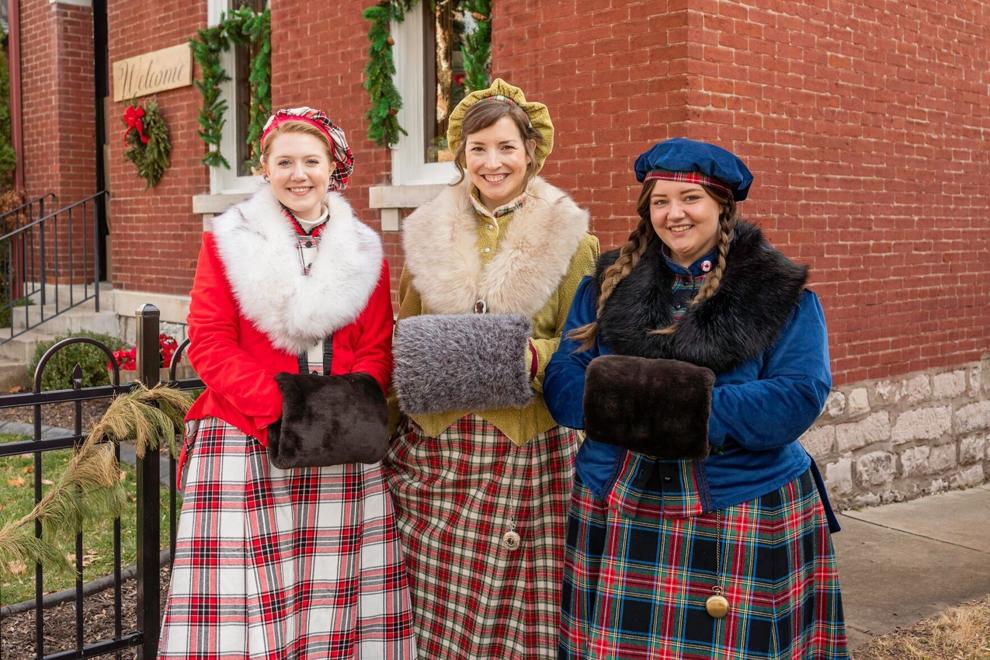 Enjoy carolers singing favorite Christmas songs from different eras. There's also an opportunity to party with Jack Frost during Sundaes with Jack Frost & Friends or try out Breakfast for Dinner with Krampus, both hosted by the Foundry Art Centre. Tickets are required for these two events. 
Visit Santa's cottage to learn how to become an honorary elf and have a picture taken with the Victorian Santa. Walk through a display of the evolution of Christmas trees and visit the Holiday food Hall of Fame and Gingerbread House Village. Sample roasted chestnuts and drink some wassail. These events are open on Saturdays from 12:45-7 p.m., Sundays from 12:45-4 p.m. and on Dec. 24 from 11 a.m.-1 p.m.
From Dec. 2, Friday nights from 6-8:30 p.m. showcase the more bizarre traditions of Christmas as it's when Krampus is on the prowl with his crew: Gryla, the quirky Icelandic ogress, Mari Lwyd, the whimsical singing skeletal horse from Welsh culture and those mischievous Greek trolls, the Kallikantzaroi. They transform the deck of the KATY Depot into a turn-of-the-century carnival midway. Step right up as these madcap carnival barkers share their stories in the form of Krampus-fied carnival games.
As each festival day comes to a close, join all of the global gift givers, Legends of Christmas and carolers as they journey in a candlelight procession to the Main Street gazebo and come together for a musical finale as they offer visitors a parting wish for a merry Christmas and happy new year, Wednesdays, Fridays and Saturdays at 8 p.m. and on Sundays at 4:30 p.m.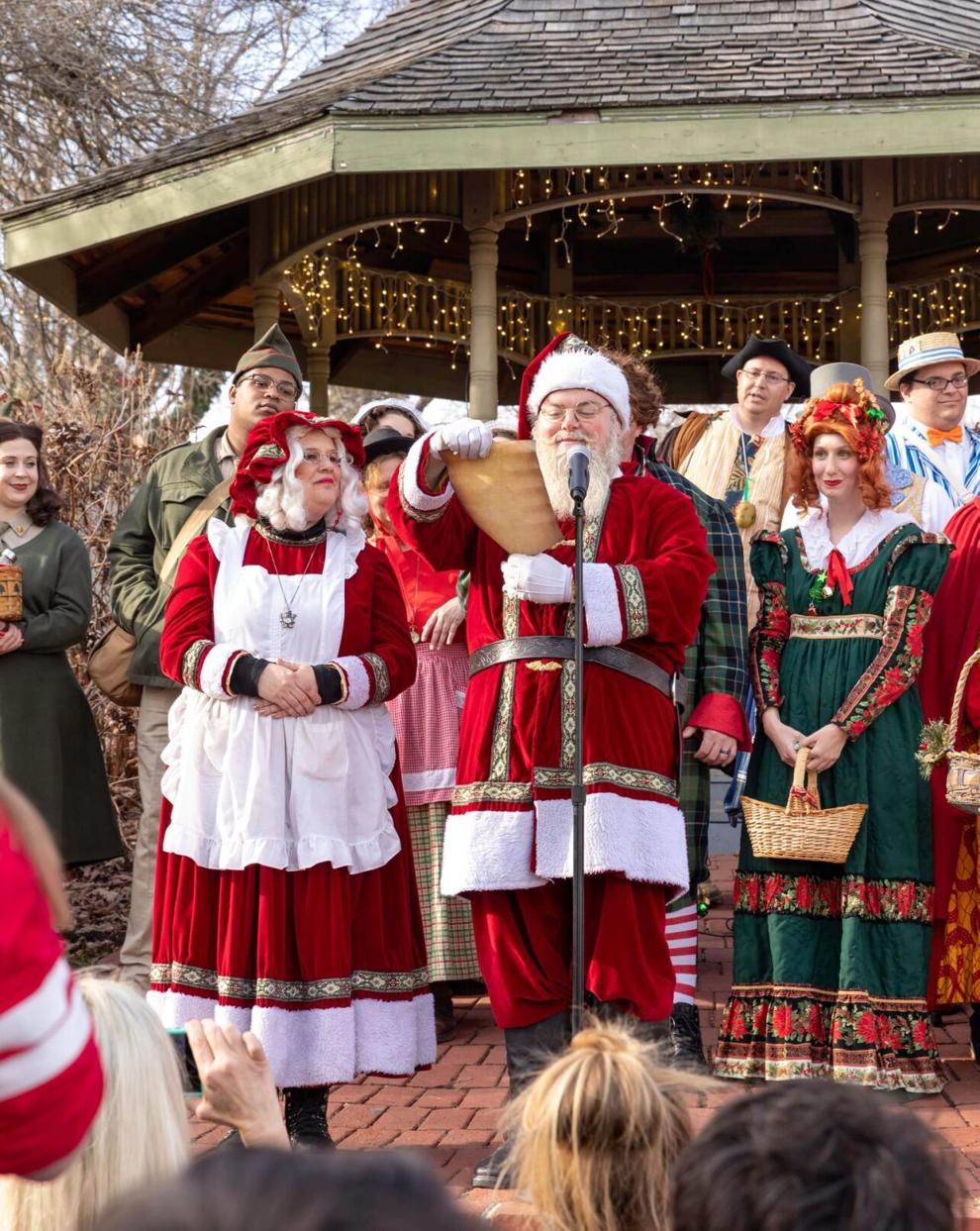 The big finale is the Santa send off on Dec. 24 at 1:30 p.m. at the Kister Park Gazebo. Gather for the festive farewell and join in singing a verse of Auld Lang Syne.
For more information and a listing of all of the festivities visit discoverstcharles.com.