PEOPLE
First State Bank has named Joyce Gamble, of Lake Saint Louis, as branch manager and business development officer for the bank's western St. Charles County offices. Gamble will manage First State Bank's O'Fallon branch located on Woodlawn Avenue and its Lake Saint Louis branch located on Technology Drive across from The Meadows shopping center. Gamble brings more than 30 years of experience in the banking industry, previously serving as assistant vice president and branch manager for local area banks.
• • •
Meg L. Browne has been named business development manager for QualSafe Solutions, an affiliate company of the Murphy Company that provides project safety management, equipment, training and safety consulting services. Browne holds a bachelor's degree from Ohio State University; she previously was head field hockey coach at Lindenwood University from 2008 to 2010.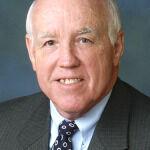 Burkemper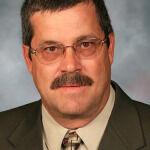 Schulte
Luecke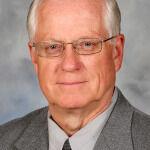 Anderson
PLACES
Cuivre River Electric Cooperative recently elected four new directors to three-year terms in their respective districts. Keith Luecke, of Warrenton, was newly elected to serve his first term in Warren County District 2. Incumbent Michael "Mick" Burkemper, of Moscow Mills, was elected to another term in Lincoln County District 3. Mark Schulte, of O'Fallon, was re-elected to serve in St. Charles County District 1. Dale Anderson, of Lake Saint Louis, was re-elected to serve in St. Charles County District 3.
• • •
Five Acres Animal Shelter, located at 1099 Pralle Lane in St. Charles, recently received a $5,500 grant award from The BISSELL Pet Foundation™. The funds will be used to spay/neuter and microchip pets awaiting adoption, and also will support the Shadow's Fund program by providing emergency veterinary care for pets in need.
• • •
During the month of July, the St. Charles branch of 1st Financial Federal Credit Union continued its support of Habitat for Humanity St. Charles through the credit union's Helping People 1st grant program. The branch hosted multiple food days throughout the month to promote Habitat while also collecting donations, raising a total of $818.66. Additionally, a group of 1st Financial employees volunteered at a Habitat for Humanity build site located in Wentzville on July 29.
• • •
Artist and Owner Fraser Leonard recently celebrated the grand opening of his new gallery, Fraser Leonard Art Gallery, with a ribbon cutting on August 19. Located at 824 South Main Street in Historic St. Charles, the gallery features Leonard's works in a variety of media including watercolor, acrylic, steel, copper, brass, wood, plaster and stone.
AWARDS AND HONORS
Miriam Mahan, executive director of Sts. Joachim and Ann Care Service based in St. Charles, recently was honored with a Frank Martinez Legacy Award by the Community Council of St. Charles County.
The award is presented to outstanding leaders who have made an impact by "working together with community partners to meet community needs, and to create solutions that improve the lives of fragile individuals and families."
Events and Networking
The Greater St. Charles County Chamber of Commerce holds a morning networking coffee on Tuesday, September 22, from 7:30-9 a.m. at the chamber offices, 2201 First Capitol Drive in St. Charles. The event is free, but preregistration is required. To register, call the chamber office at (636) 946-0633.
• • •
O'Fallon Young Professionals hosts a networking meeting on Thursday, September 24, from noon-1 p.m. at Rendevous Cafe & Wine Bar, 217 South Main Street in O'Fallon. Attendees pay for their own lunch if desired. Register online at www.ofallonchamber.org, or call Sara Henderson at (636) 240-1818.
• • •
The Western St. Charles County Chamber of Commerce holds a networking night on Thursday, September 24, from 5-7 p.m. at Shelter Insurance – Mitch Allen, located at 103 East Pearce Blvd. in Wentzville. The event is free for chamber members. For information, contact Tony Mathews at (636) 327-6914 or info@westernstcharlescountychamber.com.