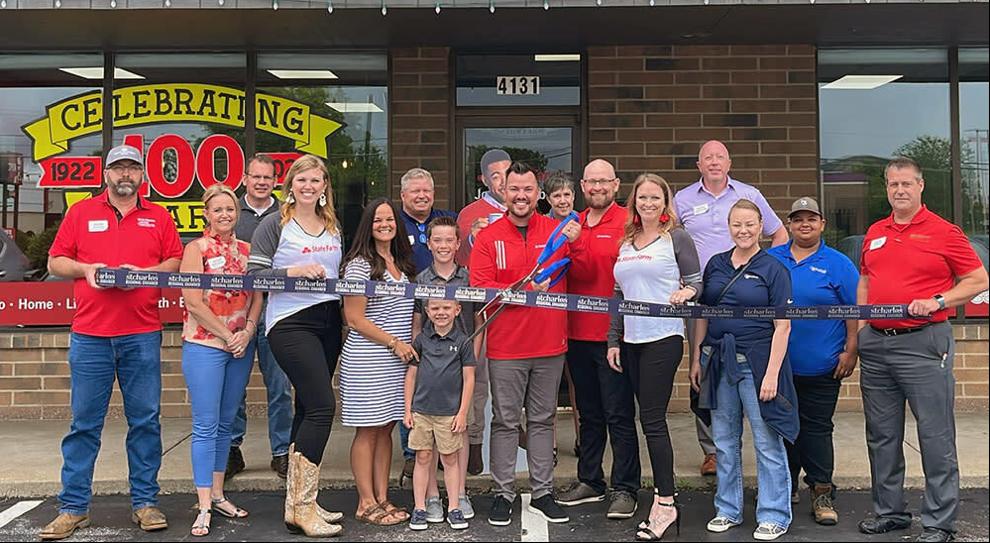 PLACES
State Farm Insurance Agent Jordan Colbert has opened at 4131 Mexico Road in St. Peters. Colbert has been involved with State Farm since November 2010 and knew one day he wanted to run his own agency providing auto, home, renters, life, small business, commercial vehicle, workers compensation and professional liability insurance, as well as surety and fidelity and banking services. To learn more, visit insurewithJC.com or call (636) 936-1111.
• • •

Trio Banquet Center & Rentals celebrated its COVID-delayed grand opening of its 2021 Golfway St. location in St. Charles. Owned by LeNiece and Chris Elliott, Trio Banquet Center & Rentals is the perfect venue for family reunions, wedding receptions, baby showers and bridal showers. Visit triobanquetcenter.com or call (636) 757-3065.
• • •
Boone Center, Inc. (BCI), a nonprofit that provides employment services to people with disabilities has received a three-year accreditation from CARF International for its employment training programs. This is the 11th consecutive time BCI has received accreditation from CARF, recognizing its board of directors, leadership team, strategic plan, core values, state-of-the-art packaging facility, person-centered philosophy and its positive workforce and culture.
EVENTS
The St. Charles Regional Chamber hosts its Lunch with Leaders from 11 a.m.- 1 p.m. on Aug. 17 at Old Hickory Golf Club, #1 Dye Club Drive in St. Peters. The guest speaker will be David K. Aaker, IOM, an international speaker, trainer and author on customer service who has been in the chamber management and nonprofit training area for more than 36 years. The cost is $30 for members (those who register early can receive a $5 discount) and $35 for non-member guests. For more information or to register, call (636) 946-0633 or visit stcharlesregionalchamber.com.
• • •
The O'Fallon Chamber of Commerce & Industries hosts its Membership Luncheon from 11:30 a.m.- 1 p.m. on Aug. 23 at Trigg Banquet Center, 300 O'Fallon Plaza in O'Fallon. Attendees will hear from local speakers on a variety of topics. For more information and to register, call (636) 240-1818 or visit ofallonchamber.org.