PLACES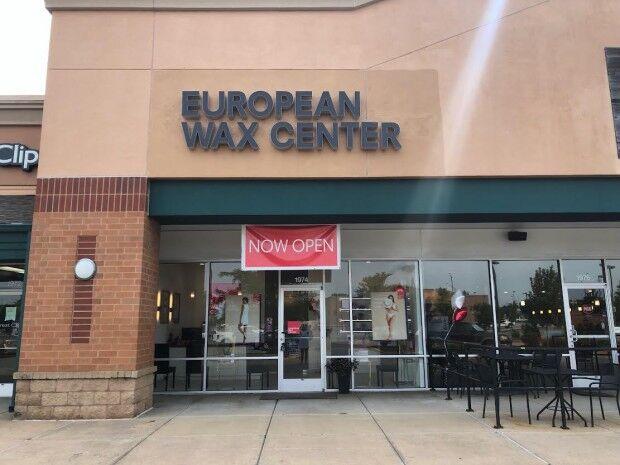 European Wax Center recently celebrated the grand opening of its newest St. Charles County location on Aug. 3. The new Wentzville location, 1974 Wentzville Parkway, is the first European Wax Center in the area to offer facial and bikini services for men and women. The location is owned by Brad and Andrea Frame and Dennis and Emily Lowery, who also own the four other locations in Chesterfield, Cottleville, Ladue and Richmond Heights.
• • •
StudyMetrix, 3862 Mexico Road in St. Peters, recently celebrated its fifth anniversary with a ribbon cutting ceremony on Thursday, Aug. 5. StudyMetrix is a privately-owned, independent research clinic qualified to conduct Phase II-IV clinical trials, in the Greater St. Charles area.
• • •
The Bross Brothers Log Cabin, located at 5366 Main St. in Cottleville, recently celebrated its grand reopening with a ribbon cutting ceremony. The cabin is available for rent for occasions such as weddings or company retreats. 
• • •
Chuck's Hot Chicken has officially opened a new location at 2758 Hwy. K in O'Fallon. Offerings include their signature Nashville Hot Chicken Sandwich at varying heat levels, from mild to extra hot. Pick-up and curbside options also are available. 
COMMUNITY CARE
Sts. Joachim and Ann Care Service in St. Peters received a grant for $10,000 from Bayer Fund, which will be used to purchase food for the agency's weekly Client Choice Food Pantry. In 2020, Bayer Fund awarded more than $17 million to over 3,400 charitable and nonprofit organizations to help address essential needs in food and nutrition, STEM education and community development.
EVENTS
The Greater St. Charles County Chamber of Commerce's Lunch with Leaders meeting is from 11 a.m.-1 p.m. on Wednesday, Sept. 18 at Water's Edge Banquet Center, 200 Salt Lick Road in St. Peters. Celebrate American Business Women's Day. Connects and attends panels from local female business owners and entrepreneurs. Cost is $30 for members and $35 for guests. Register early to receive $5 early registration discount. Register at gstccc.com.
• • •
The O'Fallon Chamber of Commerce and Industries holds its membership luncheon from 11:30 a.m.-1 p.m. on Tuesday, Sept. 24 at Dance Pizazz, 6722 Hwy. N. Registration is $20 in advance; $25 after the Friday before the event and includes lunch. Preregistration is required online at ofallonchamber.org or by calling (636) 240-1818.